October 02, 2018
Fall of Star Cancer Researcher Brings Broader Picture Into View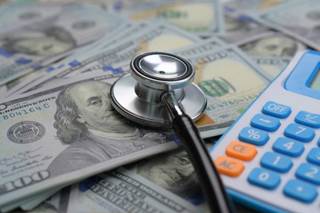 Dr José Baselga failed to disclose his financial ties to pharmaceutical companies in top-tier journals, causing many to question whether conflicts of interest are being properly reported.
Chief Medical Officer of Memorial Sloan Kettering Cancer Center, Dr José Baselga, resigned from his leadership position and 2 company boards shortly after a ProPublica/New York Times exposé centered on Dr Baselga's financial history broke on September 8, 2018. The story revealed Dr Baselga's repeated failure to disclose financial conflicts of interest in dozens of journal articles published in top-tier journals — and the article generated a mixture of reactions and broader concern among the academic community.1
Benjamin Davies, MD, associate professor of urology at the University of Pittsburgh, School of Medicine, Pennsylvania, described the situation to Cancer Therapy Advisor as "unfortunate," saying "he's such a great researcher and has been for years."
Dr Davies said the institution could have "done a better job" handling the disclosures for Dr Baselga. Although the onus is ultimately on the individual to fill out disclosure forms when submitting a manuscript to a journal, he said many institutions have a compliance department that will handle some of the paperwork involved. "It hurts me that a large institution failed to have a good compliance officer look at his papers."
Nancy Keating, MD, MPH, professor of health care policy and medicine at Harvard Medical School, Boston, Massachusetts, told Cancer Therapy Advisor that Dr Baselga's disclosure failures were "disappointing" and "wrong." She added, "he should have known better" and "even if this is just sloppiness, we can't tolerate sloppiness."
Furthermore, Dr Baselga's peers asserted that his leadership position held him to higher standards than most, as he is in the position to set the example for members of his institution. "We really have to set the bar high for our institutional leaders," said Dr Keating.
Dr Davies echoed a similar sentiment, saying that the person at the top of the institution is going to be the "most scrutinized" because if the leader isn't transparent, then it brings into question the transparency of the institution as a whole.
Transparency in journal articles, as well as presentations at conferences, is important because disclosures may factor into a person's interpretation of study findings, especially when the results involve pharmaceutical companies. "If I'm looking at a new drug study or if I'm looking at a clinical trial, I'm absolutely going to want to know who did this study and have they been paid in some fashion," said Dr Davies.
Yet, although transparency is important, the ethical quandary that has emerged from Dr Baselga's downfall is not how to attain full disclosure transparency — but but instead, which types of relationships between academia and industry are valuable and appropriate.