May 27, 2014
Many Healthy People Infected With Varied HPV Strains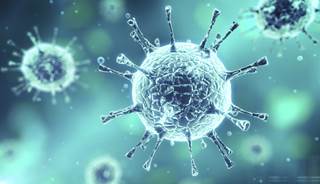 Many Healthy People Infected With Varied HPV Strains
(HealthDay News) -- For healthy humans, the prevalence of human papillomavirus (HPV) is high, with a complex and varied community of strains detected, according to a study presented at the annual meeting of the American Society for Microbiology in Boston.
Yingfei Ma, PhD, from the New York University School of Medicine in New York City, and colleagues conducted a metagenomics analysis of the shotgun sequencing data generated from the National Institutes of Health Microbiome Project. Data were included for a cohort of 103 healthy human subjects.
RELATED: Oncogenic Oral HPV Prevalent in HPV+ Oropharyngeal Cancer
The researchers found that the prevalence of HPV was 68.9% overall. The highest prevalence was seen in the skin (61.3%), followed by the vagina (41.5%), mouth (30%), and gut (17.3%). About half (48.1%) of the HPV-positive samples had coexistence of multiple HPV types.
A total of 109 HPV types were detected, as well as additional unclassified types; most of these were undetectable using the commercial kits that target vaginal/cervical HPV types.
"The HPV 'community' in healthy people is surprisingly more vast and complex than previously thought, and much further monitoring and research is needed to determine how the various non-cancer-causing HPV genotypes interact with the cancer-causing strains, such as genotypes 16 and 18, and what causes these strains to trigger cancer," Ma said in a statement.
Reference