January 09, 2015
Safe Doses of Olaparib Plus Gemcitabine for Advanced Solid Tumors Determined
the Cancer Therapy Advisor take:
According to a new study published in the journal Annals of Oncology, researchers have found that intermittent dosing of olaparib 100mg twice daily plus gemcitabine 600mg/m2 is safe for the treatment of patients with advanced solid tumors, while continuous dosing of olaparib or in combination with doses of gemcitabine larger than 600mg/m2 are not.
In this phase 1, dose-escalation study, 66 patients with advanced solid tumors were enrolled. Of those, 44 received olaparib 50-200mg capsules twice daily intermittently or continuously on days 1-14 every 28 days in combination with gemcitabine 600-800mg/m2 on days 1,8, 15, and 22 for cycle 1 and days 1, 8, and 15 for subsequent cycles.
Twelve patients participated in the tablet cohort, in which patients received the same regimen except olaparib was given in tablet formulation at 100mg daily or twice daily. In addition, 22 patients with locally advanced or metastatic pancreatic cancer were randomly assigned to received olaparib plus gemcitabine or gemcitabine 1000mg/m2 alone.
Results showed that patients in the dose-escalation cohorts tolerated the regimens well, but 81% of patients treated with olaparib capsules with gemcitabine experienced severe adverse events; the most common adverse events were hematological toxicities.
In regard to efficacy, no differences were observed by researchers.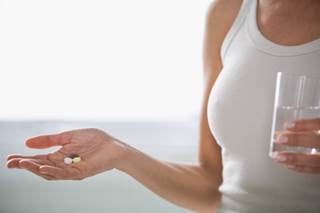 Intermittent dosing of olaparib plus gemcitabine is safe for the treatment of patients with advanced solid tumors.
Olaparib is an oral poly(adenosine diphosphate [ADP]-ribose) polymerase (PARP) inhibitor that induces synthetic lethality in
cancers
with homologous recombination defects. Olaparib 100 mg bid (intermittent dosing; capsules) plus gemcitabine 600 mg/m 2 is tolerated in advanced solid tumour patients, with no unmanageable/unexpected toxicities.
Related Resources
Sign Up for Free e-newsletters
Regimen and Drug Listings
GET FULL LISTINGS OF TREATMENT Regimens and Drug INFORMATION