October 31, 2014
Upper Respiratory Infections Linked to Nonadherence to Scheduled Chemotherapy
the Cancer Therapy Advisor take:
A patient's adherence to their chemotherapy schedule is an integral aspect to an optimal treatment outcome. A prospective cohort study led by Ahmed Taha, MD, of the Sackler Faculty of Medicine, Tel-Aviv University in Tel-Aviv, Israel, looked into the factors that led to a dose reduction, a delay in chemotherapy, or a cancellation of a patient's planned chemotherapy.
The focus of the research was mainly delays in chemotherapy because of a mild respiratory infection during the winter. The research included 547 adult patients with solid or hematologic cancer who were undergoing chemotherapy in a cancer center during the winter of 2010 to 2011. The researchers determined that 213 of the patients followed (38.9%) experienced 306 delays in chemotherapy treatment.
The documented reasons for the delays in chemotherapy were neutropenia (84/306, 27.4%), fever or infection (73/306, 23.9%), and thrombocytopenia (26/306, 8.5%). Upper respiratory infections (OR 1.87, 95% CI 1.27–2.76), prior hospitalization, lymphopenia, and peripheral vascular disease were all found to be independent risk factors for delayed chemotherapy treatment.
Researchers conducted an adjusted analysis that analyzed nonadherence to chemotherapy only because of an infection, that analysis determined that age alone and an upper respiratory infection (OR 5.25, 95% I 2.81–9.84) were significant independent risk factors. With this knowledge, the researchers encourage clinicians to assist their patients in preventing upper respiratory infections in order to avoid delays in chemotherapy schedules.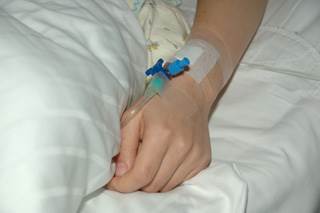 Factors examined for dose reduction, delay in chemotherapy, or cancellation of a planned chemotherapy.
The authors examined causes for delay or cancellation of planned
chemotherapy
, focusing on mild respiratory infections during the winter. Nevertheless, the results should encourage modalities to prevent influenza and other upper respiratory infections among cancer patients.
Related Resources
Sign Up for Free e-newsletters
Regimen and Drug Listings
GET FULL LISTINGS OF TREATMENT Regimens and Drug INFORMATION