March 28, 2017
Proposed US Budget Cuts: Effects on Cancer Research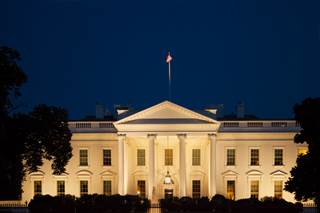 According to the AACI, proposed budget cuts by the White House would likely mean a cut of close to $1 billion for the National Cancer Institute.
The White House's proposed $5.8 billion budget cut for the National Institutes of Health (NIH), which oversees the National Cancer Institute (NCI), would be a serious blow to cancer science, according to critics from across the research community.1-6
The cuts proposed in the White House budget blueprint for Fiscal Year 2018, which begins in October, would represent approximately 19% of the NIH budget. The document is short on details but according to the Association of American Cancer Institutes (AACI), which represents 96 cancer research centers in North America, it would likely mean a cut of close to $1 billion for the NCI.4
They would undo Congress's bipartisan push late last year to secure increased NIH funding with the 21st Century Cures Act.
The American Society of Clinical Oncology (ASCO), American Thoracic Society (ATS), American Association for Cancer Research (AACR), and other professional bodies joined AACI in condemning the proposed cuts.4-7
"The vast majority of the NIH and NCI budgets support basic biological research — research on cancer causation, treatment, and cancer prevention and control," said David Pugach, JD, vice president for federal government relations at the American Cancer Society Cancer Action Network in Washington, D.C. "NIH and NCI also support training and career development awards, and provide institutional support for cancer centers."
That funding "supports the basic scientific building blocks that serve as the foundation for the development of new tools and treatments" in clinical oncology and other fields of medicine, Mr Pugach told Cancer Therapy Advisor.
NIH and NCI funding supports most cancer treatment advances and "essentially all" progress in cancer prevention, agreed Richard L. Schilsky, MD, ASCO's senior vice president and chief medical officer. According to Dr Schilsky, The 21st Century Cures funding was a "big boon" for cancer research but cannot replace steady year-to-year increases in NIH and NCI funding.