October 24, 2018
Who Determines What 'Value' Looks Like in Value-Based Cancer Care?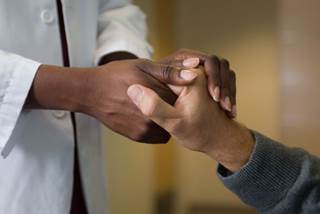 Evaluation of patient-reported outcomes (PROs) is an important component of measuring quality in cancer care.
The Center for Medicare & Medicaid Innovation (CMMI) is advancing reimbursement reforms that aim to improve the efficiency of health care delivery and decrease payer costs. The Oncology Care Model (OCM), a CMMI-designed initiative, partners with select oncology practices to implement enhanced care services using predefined measures of quality. These measures incorporate evidence-based guidelines and the Institute of Medicine's (IOM's) recommendations.1
Despite its recent efforts to encourage shared decision-making between providers and patients, increase access to care and coordination between providers, and integrate patient preferences into cancer treatment approaches; the OCM is far from being a patient-centered, value-based approach.1,2 In fact, a recent evaluation of quality measures conducted by the National Pharmaceutical Council highlighted important oncology measurement gaps, such as gaps in shared decision-making, measuring and managing pain, analyzing quality of life, and other similar health status-related measures.2
Authors examined these gaps in depth, arguing in a paper published in JAMA Oncology earlier this year that all patients, and especially those highly engaged in their own care, must be incentivized to report their outcomes. However, a patient-centered quality system assumes that patients are not only well informed about their options, but also that they subsequently make the proper treatment decisions based on information. It also relies on the assumption that these patients are willing to report their outcomes.
According to main study author S. Yousuf Zafar, MD, MHS, associate professor of medicine and public policy at the Duke Cancer Institute and Sanford School of Public Policy, and director of the Center for Applied Cancer Health Policy at the Duke Cancer Institute, Durham, North Carolina, patient and provider education is a cornerstone of avoiding waste in oncology. Furthermore, studies have shown that the ongoing education of patients will avoid overutilization of the health care system in terms of unnecessary tests and procedures, decrease emergency care visits, and promote the proper handling of oncology drugs.3
A value-based approach to the establishment of quality measures must integrate a wide range of social, clinical, and functional factors that patients associate with value, added Dr Zafar. For instance, what is perceived as a quality measure from a patient's perspective can include the amount of quality time spent with the oncologist, adequate control of nausea and pain, extended survival, or, even simply, good access to hospital parking. Other patients define value from the perspective of out-of-pocket costs. This wide variability in patient-associated quality measures, according to Dr Zafar, makes it very difficult to define patient-based value, however, it is imperative for the scientific community to find consensus about how value should be assigned.