December 02, 2014
Gastrointestinal Effects Associated with Intracavitary Brachytherapy in Cervical Cancer
the Cancer Therapy Advisor take:
Research recently published in Clinical Therapeutics provided an analysis to demonstrate the association of severe gastrointestinal adverse events after definitive chemoradiotherapy in patients with locally advanced cervical cancer.
The research also assessed recent literature on the causes that are associated with toxic gastrointestinal effects and strategies to prevent and manage these effects. The cervical cancer cohort of the researchers' institution was analyzed for patients who had late grade 3 or 4 gastrointestinal toxic effects and those patients were assessed for dosimetric and clinical factors that may be associated with late toxic effects.
A literature review identified factors that were linked to late toxic effects, corrective therapy, and prophylactic agents. Of the 85 patients assessed, 5 were shown to have late grade 3 to 5 gastrointestinal effects. Of those 5 patients, 2 developed late grade 3 toxic effects and 3 developed late grade 4 toxic effects—3 patients eventually required permanent colostomies.
The analysis also revealed that cumulative median dose (in equivalent dose in 2-Gy fractions) of clinical target volume to the hottest 90% was 107.2 Gy, sigmoid D2cc was 61.7 Gy, rectal dose to the hottest 2 cc (D2cc) was 81.7 Gy, and bladder D2cc was 79.5 Gy. There was no indication of pelvic disease recurrence in any patient and one patient showed oligometastatic disease in the suprarenal gland that was successfully salvaged with adrenalectomy.
The researchers concluded that regardless of the toxic effect risk, intracavitary brachytherapy remains an important element for treating locally advanced cervical cancer but, despite advances in the planning and delivery of radiotherapy, additional surveillance is needed to achieve the best results for patients.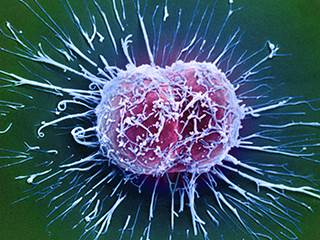 Association of severe gastrointestinal adverse events after definitive chemoradiotherapy in cervical cancer.
The purposes of this analysis are to report a modern series of severe gastrointestinal toxic effects after definitive chemoradiotherapy in the treatment of locally advanced
cervical cancer
at the institution and to review the existing literature on factors that contribute to toxic effects and preventive strategies and management.
Related Resources
Sign Up for Free e-newsletters
Regimen and Drug Listings
GET FULL LISTINGS OF TREATMENT Regimens and Drug INFORMATION