July 18, 2014
Cervical Cancer Prevention Program
the Cancer Therapy Advisor take:
In 1990, US Congress passed the Breast and Cervical Cancer Mortality Prevention Act, which led to the establishment of the National Breast and Cervical Cancer Early Detection Program (NBCCEDP). Over the course of 20 years, this program has screened more than 2.9 million underserved, low-income women.
According to a study published in the American Journal of Preventive Medicine, the program only reaches 10% of the eligible population, leaving several women without early cervical cancer detection and treatment services. Lead author Donatus Ekwueme, PhD, and researchers used a simulation to calculate that the program has saved 325 lives and 10,369 life years thus far. NBCCEDP has saved 3,829 lives and 101,509 life years when comparing its participants to women who were never screened.
In addition, quality of life of NBCCEDP's participants is increased. Dr. Ekwueme said that the program offers indirect benefits in addition to the aforementioned direct benefits. Uninsured women have gained access to the health care system, which helps their health overall, through NBCCEDP.
Well-Integrated Screening and Evaluation for Women Across the Nation (WISEWOMEN) provides heart disease-related care for NBCCEDP's participants as well. Researchers said when access to affordable medical care increases for NBCCEDP-eligible women, access to cancer screening will increase.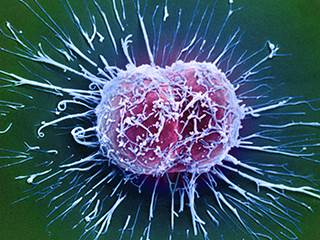 Cervical Cancer Prevention Program
A 23-year old federal program for the early detection and treatment of
cervical cancer
markedly reduces illness and death among underserved, low-income women, yet its impact has been reduced by the fact that it has reached only 10 percent of the eligible population, finds a new study in the
American Journal of Preventive Medicine
.
Related Resources
Sign Up for Free e-newsletters
Regimen and Drug Listings
GET FULL LISTINGS OF TREATMENT Regimens and Drug INFORMATION