February 04, 2015
Everolimus, Letrozole Show Clinical Benefit in Recurrent Endometrial Cancer
the Cancer Therapy Advisor take:
Endometrial cancer (EC) is the most common gynecologic malignancy in the United States, and if diagnosed and treated early, the prognosis for complete cure is high.
The majority of women with EC can be cured with surgery and adjuvant therapy, but there are still a portion of women who are resistant to conventional therapy, worsening their chances for survival.
The phosphoinositol-3 kinase (PI3K) pathway was found to be associated with endocrine resistance, causing dysresgulated EC.
Investigators hypothesized that targeting mammalian target of rapamycin (mTOR) in combination with hormonal therapy, may overcome resistance, and conducted an open-label trial to determine the efficacy of everolimus in combination with letrozole in patients with recurrent or progressive EC.
In the study, there were 38 patients who were considered incurable and have been treated with two prior cytotoxic therapies. Patients were treated with everolimus and letrozole daily, with each cycle being 4 weeks long. The primary endpoint was the clinical benefit rate (CBR), which was defined as CR, partial response, or stable disease (> 16 weeks).
Results showed that CBR was 40%, and the objective response rate (RR) was 32%. Among 35 evaluable patients, there were 9 CRs and 2 PRs, with a median of 15 cycles. None of the patients discontinued treatment due to toxicity.
Overall, patients with endometriod histology and CTNNB1 mutations responded well to everolimus and letrozole. The authors concluded that the combination therapy is beneficial in patients with recurrent EC and further studies are underway.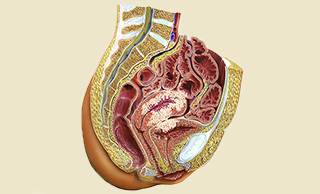 Patients with endometriod histology and CTNNB1 mutations responded well to everolimus and letrozole.
The researchers conducted a two-institution phase II trial of everolimus and letrozole in women with
recurrent EC
. Everolimus plus letrozole results in a high CBR and RR in patients with recurrent EC. Further development of this combination in recurrent endometrioid EC is under way.
Related Resources
Sign Up for Free e-newsletters
Regimen and Drug Listings
GET FULL LISTINGS OF TREATMENT Regimens and Drug INFORMATION