December 23, 2014
Cetuximab Plus PX-866 Not Effective for Recurrent, Metastatic Head and Neck Cancer
the Cancer Therapy Advisor take:
According to a new study published in the journal Annals of Oncology, researchers have found that the addition of PX-866, an investigational irreversible oral phosphatidylinositol 3-kinase (PI3K) inhibitor, to cetuximab did not provide clinical benefit to patients with relapsed or metastatic head and neck squamous cell carcinoma.
For this phase 2 study, researchers enrolled 83 patients with recurrent or metastatic head and neck squamous cell cancer who had received 1-2 prior systemic therapies for their disease. Patients were randomly assigned to receive cetuximab with or without PX-866 8mg orally daily. Results showed a response rate of 10% in the intervention arm and 7% in the control arm.
Furthermore, the median progression-free survival was 80 days in both groups and there was no significant difference in overall survival between the two groups. Patients who received PX-866 developed more nausea, vomiting, fatigue, diarrhea, and hypokalemia than patients who did not receive the PI3K inhibitor.
Furthermore, serious adverse events were more common in the PX-866 arm compared with the control arm, but were infrequent in both. In addition, researchers found that neither human papillomavirus (HPV)-positive or HPV-negative patients received benefit from the addition of PX-866 to cetuximab.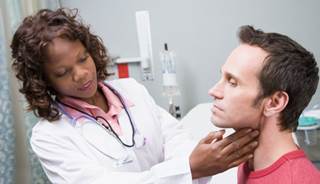 Cetuximab Plus PX-866 Not Effective for Recurrent or Metastatic Head and Neck Squamous Cell Cancer
Related Resources
Sign Up for Free e-newsletters
Regimen and Drug Listings
GET FULL LISTINGS OF TREATMENT Regimens and Drug INFORMATION