July 23, 2014
High MVP Expression Predicts Poor Survival in Oral Squamous Cell Carcinoma
the Cancer Therapy Advisor take:
Surgery or radiotherapy are common local treatments for oral carcinoma. Due to advances in therapy, long-term survival for patients is increasing, but local advanced cases have poorer outcomes. Vaults, which comprise ribonucleoprotein particles with the proteins MVP, ADP-ribose, VPARP, and TEP1 as well as small untranslated RNA, are linked to treatment resistance. MVP, the major vault protein, inhibits the COP-1/p53 axis, which hinders apoptosis and leads to resistance to radiotherapy. DNA-damaging agents cause MVP to overexpress. According to a study published in Radiation Oncology, researchers found that high MVP expression is a prognostic indicator for oral squamous cell carcinoma. Pedro C. Lara and colleagues analyzed the MVP expression for 131 patients with oral squamous cell carcinoma between July 1989 and April 2005. Patients with stage I-II tumors received surgery while patients with stage III-IV tumors received postoperative radiotherapy. 123.11 months was the average follow-up for survivors. Through immunohistochemistry in paraffin-embedded tumor tissue, results found that 85.5 percent of the patients had positive MVP expression, which was associated with insulin-like growth factor receptor-1 (IGF—1R) expression. While tumor stage was the top prognostic factor, overexpression of MVP and IGF-1R indicated poor disease-free survival and cause-specific survival for patients with stage III-IV tumors.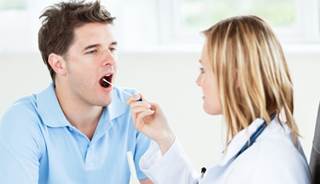 High MVP Expression Predicts Poor Survival in Oral Squamous Cell Carcinoma
This study was carried out to explore the clinical association between MVP expression and prognosis on a series of
OCSCC
patients treated by surgery and radiotherapy. MVP may have a role in favouring increased genetic instability by reducing DNA damage repair by means of non-homologous end joining (NHEJ) and downregulating Ku70/80 expression.
Related Resources
Sign Up for Free e-newsletters
Regimen and Drug Listings
GET FULL LISTINGS OF TREATMENT Regimens and Drug INFORMATION