October 11, 2018
As HPV-Related Cancer Rates Climb, Experts Scrutinize Barriers to HPV Vaccination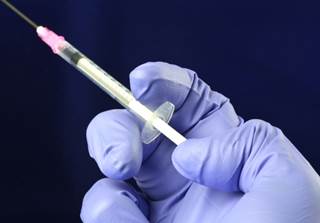 Oropharyngeal cancers have become the most common HPV-associated malignancies in the US, where the rate of vaccination against HPV lags compared with other countries.
Oropharyngeal squamous cell carcinomas (SCCs) are now the most commonly diagnosed human papillomavirus (HPV)-associated cancers in the United States, with 15,479 men and 3438 women diagnosed in 2015, according to an analysis by the Centers for Disease Control and Prevention (CDC).1
Between 1999 and 2015, cervical cancer and vaginal squamous cell carcinoma (SCC) rates declined, by 1.6% and 0.6% per year, respectively. But rates for vulvar SCC increased by 1.3% annually during the same period. Anal SCC rates also climbed by approximately 2% a year among men and 3% among women.1
Rates of oropharyngeal SCC — cancers of the throat and tongue — climbed as well, particularly among men (2.7% a year vs 0.8% in women).
All told, more than 43,000 Americans were newly diagnosed with HPV-related cancers in 2015, the analysis showed, up from 30,115 in 1999.1 Most people diagnosed with HPV-associated malignancies are older than 49 years.1 Most women diagnosed with cervical cancer are older than 30 years.1
"We don't actually know what caused the increase in HPV infections but we know now that we have a safe and effective vaccine that can prevent infections," said Lois Ramondetta, MD, professor of gynecologic oncology and reproductive medicine at the University of Texas MD Anderson Cancer Center, Houston.
"We're seeing people who were infected decades ago developing these cancers," Dr Ramondetta said. "We'll see rates continue to rise over the coming years because the vaccine wasn't available before 2006."
HPV vaccination rates are improving, Dr Ramondetta noted.
Overall, approximately half of adolescents in the United States have completed the HPV vaccine dose-series — well shy of the 2020 herd immunity goal of 80%.
"That's the overall up-to-date vaccination rates for adolescents aged 13 to 17," Dr Ramondetta explained. "That's definitely not where we want it to go but it is 5% higher than last year. If you look at the one-completed-dose vaccine initiation rate, that's 65.5%."