May 30, 2012
HPV Update: Increased Incidence of Throat Cancer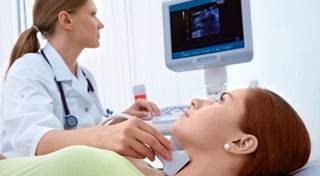 HPV Update: Increased Incidence of Throat Cancer
The American Cancer Society, in its latest report on cancer statistics, noted a decline in the incidence rates of major cancers (e.g., lung, colorectal, breast, and prostate) in the United States. However, a special section of the report dealt with the increasing incidence of cancers such as human papilloma virus (HPV)-associated oropharyngeal cancer, esophageal adenocarcinoma, and cancers of the liver, kidney, and pancreas.1
Overview
Head and neck cancer is the sixth most common cancer in the world,
2
with an estimated 40,250 cases in the oral cavity and pharynx expected in the United States in 2012.
1
HPV is a known risk factor for oropharyngeal squamous cell carcinoma.
3
From 1999 to 2008, the annual incidence of HPV-associated oropharyngeal cancer has increased at a rate of 3.9% in men and 1.6% in women. The incidence in the United States alone rose by 225% from 1988 to 2004. Changes in sexual behavior (oral sex) have contributed to the major increase in incidence rate observed in white men.
1,4
Traditional risk factors are tobacco smoking and chewing, alcohol consumption, poor oral hygiene, a weak immune system, and lack of micronutrients in the diet.
5–7
However, D'Souza et al.
6
have shown no synergistic effect between HPV and smoking and/or alcohol use on the risk of developing oropharyngeal cancer.
Oropharyngeal cancer in men exhibits a bimodal incidence pattern peaking in two age groups (ages 30 to 34 and 60 to 64). High HPV prevalence was also noted in current smokers, heavy drinkers, and current or former marijuana users.4 Although HPV16 infection is five times more common in men, HPV is a good prognostic factor for survival in patients with oropharyngeal cancer.8,9 Given the increasing incidence rate, it is estimated that the number of HPV-positive oropharyngeal cancer cases will surpass that of cervical cancer by 2020.4
Human papilloma virus is a double-stranded DNA virus which encodes oncoproteins such as E5, E6 and E7. Oncoprotein E6 disrupts the tumor suppressor p53 protein while E7 targets the cell cycle checkpoint, retinoblastoma protein (pRb)/E2F complex, resulting in deregulation of the normal cell cycle.10 There are 150 types of human papilloma viruses, of which 40 are commonly transferred by skin-to-skin contact. There are two categories of HPV: low-risk (e.g., HPV6, HPV11), which cause genital warts, and high-risk (e.g., HPV16, HPV18), which cause cancer.7