July 22, 2016
Life Expectancy of Patients With CML Greatly Improved, but at What Cost?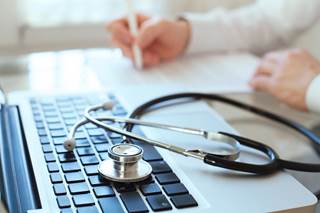 Improvements in treatment have increased the life expectancy of patients with chronic myeloid leukemia.
Improvements in treatment, such as the introduction of tyrosine kinase inhibitors (TKIs), have increased the life expectancy of patients with chronic myeloid leukemia (CML) so much that they can now expect, on average, to live nearly as long as general population, according to an analysis recently published in The Journal of Clinical Oncology.1
The examination of 2662 patients diagnosed with CML between 1973 and 2013 reported that "imatinib mesylate and new TKIs along with allogeneic stem cell transplantation and other factors have contributed to the life expectancy in patients with CML approaching that of the general population today."
Responding to questions via email, study co-authors Hannah Bower and Magnus Bjorkholm said that "the results indicated that a recent diagnosis of CML reduced the life expectancy, on average, by less than 3 years."
The study included patients listed in the Swedish Cancer Registry; a total of 1446 men and 1216 women aged 50 or older were enrolled and observed "until their date of death, date of emigration, or end of follow-up (December 31, 2013), whichever occurred first."
The authors used a flexible parametric relative survival model with five degrees of freedom to estimate the average number of life-years lost or the reduction in the life expectancy as a result of a cancer diagnosis.
Over the study period, the change recorded was stunning: the life expectancies of 55-year-old men and women with CML increased by nearly 25 years.
"For example, a 55-year-old male patient diagnosed with CML in 1980 would, on average, have 3.5 life-years remaining, whereas a 55-year-old male diagnosed in 2010 would have 27.3 life-years remaining."
The life expectancy of older patients was shorter, but equally dramatic.
"An 85-year-old male would have, on average, 0.8 (95% CI, 0.7 to 1.1) life-years remaining if he was diagnosed in 1980 and 4.1 (95% CI, 3.4 to 4.7) life-years remaining if he was diagnosed in 2010," the authors wrote.
In an interview with Cancer Therapy Advisor via e-mail, the authors said that part of the difference in life expectancy among the age groups was due to average younger people having more years ahead of them.
But that might not be the only factor.
"There could be in part a treatment effect, at least in the very old, due to lesser use of TKIs and stem cell transplantation in these patients, due mainly to intolerance to these treatment modalities."