July 31, 2015
Biomarkers in Hematological Malignancies: A Review of Molecular Testing in Hematopathology
the Cancer Therapy Advisor take:
Molecular markers are an integral part of determining the diagnosis, prognosis, and therapy of patients with hematologic malignancies and molecular testing has become widely used for the workup of myeloid and lymphoid neoplasms.
In this review, Mohammad Hussaini, MD, from the Department of Hematopathology and Laboratory Medicine at the Moffitt Cancer Center and Research Institute in Tampa, Florida, assessed current practices and trends for molecular testing in hematopathology by disease type, including chronic myelogenous leukemia, myelodysplastic syndrome, acute myeloid leukemia, and lymphoblastic leukemia/lymphoma.
In Philadelphia chromosome-positive chronic myelogenous leukemia, patients possess the BCR-ABL1 fusion gene, which can be detected by conventional cytogenetics the vast majority of the time. This fusion gene is a target for imatinib therapy, a tyrosine kinase inhibitor used to decrease BCR-ABL activity.
In patients with acute myeloid leukemia, genetic abnormalities affect survival rate and influence therapeutic decisions. For example, patients with favorable risk include those with t(15;17), t(8;21), inv(16/t[t16;16]), a normal karyotype and mutated NPM, or a normal karyotype with a biallelic CEBPA mutation, may receive consolidation therapy following 7+3 induction with chemotherapy, while those with adverse risk may undergo transplantation after standard induction.
In lymphoblastic leukemia/lymphoma, 25% of adult cases and 2% to 4% of pediatric cases possess t(9;22)(q34;q11).
These patients can receive adjuvant imatinib, which can improve complete remission rates despite carrying the worst prognosis of all types of lymphoblastic lymphoma. The presence of this translocation can also be used as a marker for minimum residual disease testing.
As technologies for genome sequencing become more affordable and powerful, they will become even more widely used to diagnose hematologic malignancies and play a larger role in therapeutic decisions.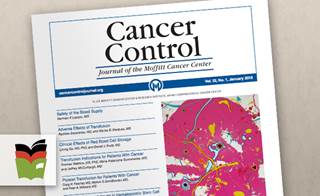 Molecular testing is entrenched in the workup and management of hematological malignancies.
Background: Molecular interrogation of genetic information has transformed our understanding of disease and is now routinely integrated into the workup and monitoring of hematological malignancies. In this article, a brief but comprehensive review is presented of state-of-the-art testing in hematological disease.
Methods: The primary medical literature and standard textbooks in the field were queried and reviewed to assess current practices and trends for molecular testing in hematopathology by disease.
Results: Pertinent materials were summarized under appropriate disease categories.
Conclusion: Molecular testing is well entrenched in the diagnostic and therapeutic pathways for hematological malignancies, with rapid growth and insights emerging following the integration of next-generation sequencing into the clinical workflow.
INTRODUCTION
Perhaps in no other field of oncology is the routine use of molecular markers more integrated into the diagnostic, prognostic, and therapeutic workup of disease as in the realm of hematological malignancies.
Molecular diagnostics is a burgeoning field in the era of personalized medicine, with high-volume laboratories running 10,000 molecular tests or more every year, many of which are for the workup of leukemia and lymphoma.1,2
Molecular testing has wide applicability in hematopathology, guiding diagnosis (eg, TCR gene rearrangement to establish T-cell clonality), subclassification (eg, recurrent cytogenetic translocations in acute myeloid leukemia [AML]), prognosis (eg, Philadelphia chromosome–positive [Ph+ ] in acute lymphoblastic leukemia [ALL]), and minimal residual disease testing (eg, BCR-ABL transcripts in chronic myelogenous leukemia [CML]).