July 03, 2014
Lenalidomide/Rituximab Combo OK for CLL
the Cancer Therapy Advisor take:
Treatment for chronic lymphocytic leukemia (CLL) includes the immunomodulatory agent lenalidomide. Since this drug acted synergistically with rituximab in preclinical trials, Thomas J. Kipps, MD, and researchers carried out a phase 2 study for this drug combination in treatment-naive patients.
According to their study published in the Journal of Clinical Oncology, 69 patients were split into age-specific groups, in which group A's median age was 56 years while group B's median age was 70 years. Lenalidomide was administered to both groups at 2.5 mg per day, and treatment was increased based on tolerability to an upper limit of 10 mg per day for 21 days per cycle for a maximum of seven cycles.
At the end of cycle 1, rituximab was given to all patients and was continued for the remaining seven cycles. In addition, both groups of patients received aspirin and allopurinol to prevent the spread of the disease and promote health.
The results showed that group A's response rate was 95%, complete responses were 20%, and nodular partial responses were at 20%. For group B, response rate was 78% while complete response was 11%.
Median progression-free survival for groups A and B were 19 months and 20 months, respectively, indicating dose-escalation's safety.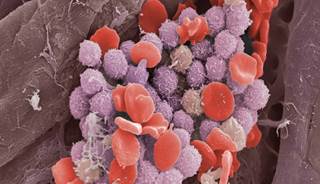 Lenalidomide/Rituximab Combo OK for CLL
Lenalidomide is an immunomodulatory agent with therapeutic activity in chronic lymphocytic leukemia (CLL). The CLL Research Consortium initiated a phase 2 study to evaluate this combination in treatment-naive patients.
Lenalidomide was initiated at 2.5 mg/day and was escalated based on treatment tolerability to a maximum of 10 mg/day, for 21 days/cycle, for a maximum of seven cycles.
Related Resources
Sign Up for Free e-newsletters
Regimen and Drug Listings
GET FULL LISTINGS OF TREATMENT Regimens and Drug INFORMATION