July 02, 2014
Leukemia Cell Recognition Presents New Possibility for Therapy
the Cancer Therapy Advisor take:
When cancer cells that originate from blood cells accumulate in the blood or bone marrow, the condition is called leukemia, which is currently treated with chemotherapy and stem cell transplants. This eradicates cancer cells and restores healthy blood cells.
According to a study published in Journal of Experimental Medicine online, methyl-lysophosphatidic acid (mLPA) is a newly discovered class of lipids, and these lipids accumulate in leukemia cells. In addition, co-lead researchers Lucia Mori and Gennaro De Libero and their research team at A*STAR's Singapore Immunology Network identified mLPA-specific T-cells, which are a group of immune cells that can recognize mLPA in leukemia cells. This detection stimulates an immune response, which activates T cells that kill the leukemia cells and hinder cancer progression.
Prior to the study, it was known that only proteins in cancer cells could activate T cells. While proteins differ in individuals, lipids are the same in all patients. Mori said this discovery leads to a new path for future leukemia studies as well as sheds light on ongoing studies on proteins in cancer cells.
Since current treatments may undergo failure due to residual leukemia cells surviving and re-growing after stem cell transplants, this new potential therapy may prove as an effective complement.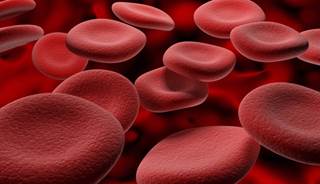 Leukemia Cell Recognition Presents New Possibility for Therapy
Scientists at A*STAR's Singapore Immunology Network (SIgN) have discovered a new class of lipids in the leukemia cells that are detected by a unique group of immune cells. By recognizing the lipids, the immune cells stimulate an immune response to destroy the leukemia cells and suppress their growth. The newly identified mode of cancer cell recognition by the immune system opens up new possibilities for leukemia immunotherapy.
Leukemia is characterized by the accumulation of cancer cells originating from blood cells, in the blood or bone marrow. Current treatments for leukemia largely involve chemotherapy to eradicate all cancer cells, followed by stem cell transplants to restore healthy blood cells in the patients.
Related Resources
Sign Up for Free e-newsletters
Regimen and Drug Listings
GET FULL LISTINGS OF TREATMENT Regimens and Drug INFORMATION