June 03, 2015
Study Identifies Causes of Death in Myeloproliferative Neoplasms
the Cancer Therapy Advisor take:
Patients with myeloproliferative neoplasms (MPNs) have a higher mortality rate compared to matched controls due to hematologic malignancy, infections and vascular events in younger patients, according to a Swedish population study published online ahead of print in the Journal of Clinical Oncology.
Researchers led by Malin Hultcrantz, MD, PhD, of the Karolinska University Hospital in Stockholm identified 9,285 patients with MPN from Swedish registries in order to assess cause of death in these patients when matched with controls.
They found that risk of death from cardiovascular and cerebrovascular disease in patients aged 70 to 79 were statistically significantly elevated compared to matched controls. In patients aged 50 to 59 at time of diagnosis, the ten-year probability of death from cardiovascular or cerebrovascular disease was higher.
They also found that survival in patients with MPN increased over time due to decreased probabilities of dying as a result of hematologic malignancies, infections and cardiovascular disease in younger patients.
"There is still a need for effective disease-modifying agents to improve patient outcomes," the authors concluded.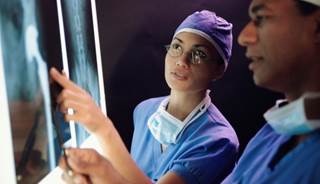 Patients with MPNs have a higher mortality rate due to hematologic malignancy and vascular events.
Myeloproliferative neoplasms (MPNs)
are associated with a shortened life expectancy. We assessed causes of death in patients with MPN and matched controls using both relative risks and absolute probabilities in the presence of competing risks.
Related Resources
Sign Up for Free e-newsletters
Regimen and Drug Listings
GET FULL LISTINGS OF TREATMENT Regimens and Drug INFORMATION