July 11, 2014
Older Acute Myeloid Leukemia Patients May Benefit From Volasertib
the Cancer Therapy Advisor take:
Known as the most common form of acute leukemia in adults, acute myeloid leukemia (AML) is an aggressive form of blood cancer that mainly targets patients over the age of 60 and has one of the lowest survival rates among all leukemias.
Although younger patients undergo intensive chemotherapy, 40% of patients with AML cannot tolerate this therapy because of advanced age, comorbidities, and side effects. According to a study published in the journal Blood, researchers tested the effect of volasertib on AML.
Researchers have been studying how this investigational compound takes over Polo-like kinase (Plk1), which is important to cell division. By inhibiting the enzyme, volasertib prolongs cell cycle arrest, which leads to cell death. Principal investigator Hartmut Dohner and colleagues assigned patients into two groups: volasertib with low-dose cytarabine (LDAC) and LDAC alone.
The results indicated that the objective response rate was more than doubled for patients receiving volasertib and LDAC compared with LDAC alone. Patients assigned to volasertib and LDAC had a median overall survival of 8 months compared to 5.2 months with LDAC only. However, patients who used volasertib and LDAC experienced increased nonhematologic adverse events, such as febrile neutropenia, grade 3 infections and gastrointestinal adverse events.
Berthold Greifenberg, MD, said the research team will continue with its phase 3 study to further study the potential of volasertib.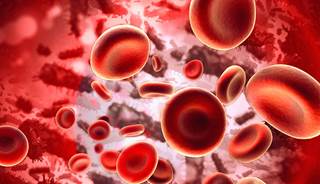 Older Acute Myeloid Leukemia Patients May Benefit From Volasertib
Results from a Phase II study that compared volasertib plus low-dose cytarabine (LDAC), a form of chemotherapy, versus LDAC alone in older patients with untreated acute myeloid leukemia (AML) were published today in the American Society of Hematology journal Blood. Volasertib has not been approved by the FDA; its safety and efficacy have not been established.
The study's primary endpoint showed the objective response rate (complete remission or complete remission with incomplete blood count recovery) was more than doubled for patients receiving volasertib and LDAC versus LDAC alone (31% versus 13.3%, p=0.052). The secondary endpoints of the study were overall survival, event-free survival, relapse-free survival and safety.
Related Resources
Sign Up for Free e-newsletters
Regimen and Drug Listings
GET FULL LISTINGS OF TREATMENT Regimens and Drug INFORMATION