January 22, 2019
Risk of Rare Blood Cancers Rises After Solid Tumor Chemotherapy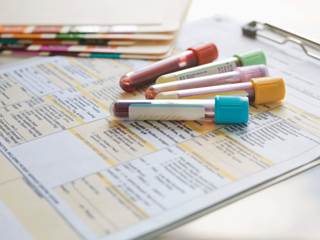 For 22 of 23 solid cancers investigated in a new study, the risk of therapy-related myelodysplastic syndrome or acute myeloid leukemia increases after chemotherapy.
The risk of therapy-related myelodysplastic syndrome or acute myeloid leukemia (tMDS/AML) increases after chemotherapy for 22 of 23 solid cancers, according to a population-based study of American adults diagnosed during 2000 to 2013. The study was recently published in JAMA Oncology.1
"In our previous paper that was published in 2013,2 our main analysis was focused on the patient populations where other studies have shown an association between chemotherapy and therapy-related leukemia," said lead author Lindsay Morton, PhD, of the National Cancer Institute, in an interview with Cancer Therapy Advisor. "This time, because we knew there had been changes in treatment approaches for those cancer types, we wanted to see if the risk of therapy-related leukemia had also changed over time."
"We started to see suggestive data that there could be increased risk in a broader spectrum of patient populations in the current era," she added. "So in this most recent analysis, we focused on what we consider the modern treatment era, from the year 2000 forward. And we looked across all patient populations."
Dr Morton and her coauthors reviewed cancer registry data from the National Cancer Institute's Surveillance, Epidemiology, and End Results (SEER) Program and found that, for 22 out of 23 solid cancers, the risk of tMDS/AML was significantly elevated after chemotherapy. The only exception to this finding was colon cancer.
"With any solid tumor chemotherapy, there is some risk of developing a neoplasm within the hematologic compartment," noted Shyam Patel, MD, PhD, Stanford Cancer Institute, California, and the author of an accompanying editorial.3 "But it's never been quantitated. There's been no large-scale study that has clearly defined that risk until now."
Previously, tMDS/AML risks were only known to increase after chemotherapy for cancers of the lung, ovary, breast, soft tissue, testis, and brain or central nervous system.2,4 Relative risks were found to be highest after chemotherapy for bone, soft tissue, and testicular cancers, all of which are typically diagnosed in younger patients. In fact, except for those 3 subtypes, the mean age at diagnosis was 50 years or older.