August 07, 2014
Thiopurines Used to Treat IBD May Increase Risk of Leukemia
the Cancer Therapy Advisor take:
Thiopurines, a class of immunosuppressive agents widely used to treat irritable bowel disease (IBD) and rheumatoid arthritis, were found to increase the risk of myeloid disorders seven times.
In a prospective observational study conducted in France and published in the journal Clinical Gastroenterology and Hepatology, researchers found that past use of thiopurines such as azathioprine and 6-mercaptopurine were associated with a significantly increased risk of developing acute myeloid leukemia (AML) or myelodisplastic syndrome, but only in the IBD patient population.
Neither the risk of myeloid disorders among the overall IBD population compared with the general population or the risk of myeliod disorders among patients with IBD and ongoing thiopurine therapy were increased. Despite the seven-fold increase in risk for patients with past thiopurine treatment, the absolute risk is about 1 in 10,000 patients developing a myeloid disorder.
Azathioprine and 6-mercaptopurine may also be associated with a increased risk of a rare type of lymphoma, hepatosplenic T-cell lymphoma, in those with irritable bowel disease, but whether the thiopurines or the disease are the cause of the cancer has not yet been established.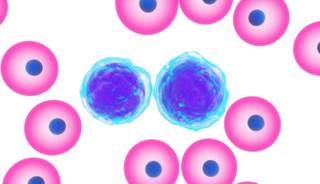 Thiopurines were found to increase the risk of myeloid disorders seven times.
Immunosuppressive drugs called thiopurines have been found to increase the risk of
myeloid disorders
, such as acute myeloid leukemia and myelodysplastic syndrome, a rare bone marrow disorder, seven-fold among inflammatory bowel disease patients. IBD can negatively impact an individual's life and result in a significant amount of medical bills.
Related Resources
Sign Up for Free e-newsletters
Regimen and Drug Listings
GET FULL LISTINGS OF TREATMENT Regimens and Drug INFORMATION