June 19, 2014
Adjuvant Chemo, Radiation Recommended for R1-resected Cancer Patients
the Cancer Therapy Advisor take:
In a survey completed by the European Society for Medical Oncology Young Oncologists Committee, 700 specialists provided real-world responses about the treatment of patients with lung cancer who have had their tumors incompletely resected.
Incomplete resection, otherwise knows as R1 resection, is a term that indicates that it is possible to find evidence of cancer cells that remain after a tumor has been removed. R1 resection is associated with a higher risk of relapse in patients with lung cancer; however, there are no guidelines or strong evidence to recommend the appropriate treatment for R1 resected patients.
The information gathered from over 700 oncologists, most of whom were medical oncologists, revealed which treatments were most commonly used for R1 resected patients, and that 85% of clinicians discussed with their patients the fact that there was limited evidence supporting a particular treatment choice.
The authors of the survey call for prospective trials to be performed in this area; however, they recognize that trials of adjuvant therapy in R1 resected patients would be challenging to perform because it is a fairly infrequent occurrence.
A group of recognized experts from the 2nd ESMO Consensus Conference on Lung Cancer in 2013 recommended adjuvant chemotherapy and radiation for R1 resected patients, which supports the evidence gathered in this survey.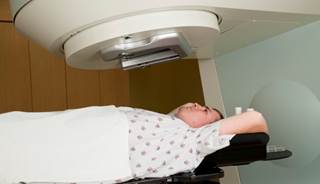 Adjuvant Chemo, Radiation Recommended for R1-resected Cancer Patients
A landmark survey of more than 700 specialists provides crucial real-world insight into the treatments most oncologists choose for
lung cancer
patients whose tumour has been incompletely resected, an expert from the European Society for Medical Oncology (ESMO) says.
Related Resources
Sign Up for Free e-newsletters
Regimen and Drug Listings
GET FULL LISTINGS OF TREATMENT Regimens and Drug INFORMATION