June 20, 2014
Adult Stem Cells Tied to Lung Cancer Formation
the Cancer Therapy Advisor take:
Adult stem cells may hold the key to understanding development of precancerous lesions in the lungs, according to research published in Stem Cell.
Repair of the lung airways that are damaged from smoking, pollution, a virus, or more can be accomplished via adult stem cells. Reactive oxygen species (ROS) molecules control this process, according to an article published on Medical News Today, with other recent studies demonstrating that low levels of ROS are integral to signaling stem cells to perform dividing and repairing functions. On the other hand, high levels of ROS can cause stem cell death.
The repair process appears to be activated by fluctuation of ROS levels in the airway stem cells, data from the new study suggest. Initiation of the repair process significantly decreases the increase in ROS levels to inhibit cell proliferation. Interruption of this process, however, allows immature stem cells to divide and form precancerous lesions.
The researchers also reported that exposure to certain pollutants, cigarette smoke, and more may raise ROS levels in stem cells.
In conclusion, these results provide insight into how lung cancer forms and may lead to the ability to personalize therapy by understanding the different ways through which precancerous lesions form in specific individuals.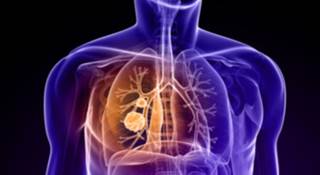 Adult Stem Cells Tied to Lung Cancer Formation
An association between the regulation of adult stem cell growth and the formation of pre-cancerous lesions in
lung cancer
has been described for the first time by researchers from the University of California-Los Angeles Jonsson Comprehensive Cancer Center. This process of repair is controlled by reactive oxygen species (ROS) molecules.
Related Resources
Sign Up for Free e-newsletters
Regimen and Drug Listings
GET FULL LISTINGS OF TREATMENT Regimens and Drug INFORMATION