June 15, 2015
BRAF mutations in non-small cell lung cancer
the Cancer Therapy Advisor take:
BRAF mutations occurs in a small proportion of patients with non-small cell lung cancer (NSCLC) that lack other driver mutations, such as KRAS and EGFR, a study published in the journal Translational Lung Cancer Research has shown.
For the study, researchers conducted a mutation analysis for EGFR, KRAS, and BRAF in 273 cases of NSCLC. All patients had been treated at Royal Prince Alfred Hospital in Sydney, Australia, between March 2012 and March 2014.
Results showed that 2.6% of cases had BRAF mutations. Of those, all were former smokers, three were male, and three were female. Patients with BRAF mutations had a median age of 70 years. Six cases were adenocarcinomas and one was not otherwise specified NSCLC. None had EGFR and KRAS mutations in addition to BRAF mutations.
Researchers identified V600E, K601N, L597Q, and G469V as the BRAF mutations.
The findings suggest that studies investigating the treatment of BRAF-positive NSCLC with BRAF inhibitors are warranted.
BRAF mutations are typically seen in patients with melanoma and patients with papillary thyroid carcinoma. The BRAF V600E mutations accounts for more than 90% of BRAF melanomas.
Treatments for BRAF V600-positive unresectable or metastatic melanomas include vemurafenib and dabrafenib.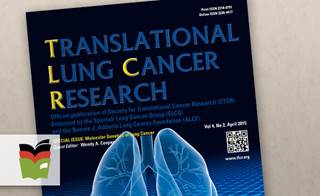 This research investigates the prevalence and clinicopathological features of BRAF mutations in NSCLC cases submitted for routine mutation testing.
Background: BRAF is a proto-oncogene encoding a serine/threonine protein kinase which promotes cell proliferation and survival. BRAF mutations are commonly seen in melanoma and papillary thyroid carcinoma. We aimed to investigate the prevalence and clinicopathological features of BRAF mutations in non-small cell lung cancer (NSCLC) cases submitted for routine mutation testing at our institution.
Methods: Mutation analysis for BRAF, EGFR and KRAS was performed using Sequenom MassARRAY platform with OncoCarta panel v1.0. Pathological features were reviewed and immunohistochemistry for BRAF V600Ewas also performed.
Results: Seven out of 273 cases (2.6%) had BRAF mutations (three males and four females, median age 70 years, all smokers), with six adenocarcinomas and one NSCLC, not otherwise specified (NOS). All had wild-typeEGFR and KRAS.
The identified BRAF mutations were V600E (4/7, 58%), K601N, L597Q and G469V. BRAFV600E immunohistochemistry was positive in two cases with V600E and negative in one case with K601N (tissue available in three cases only). No significant difference in age or gender was found (BRAF mutant vs. wild-type).
Conclusions: BRAF mutations occur in a small proportion of NSCLC that lack other driver mutations. The clinicopathological profile differs from that of EGFR mutant tumours. The potential benefits of BRAF-inhibitors should be investigated.
---
Keywords:
Lung cancer;
BRAF
mutation; genetic testing
---
Submitted Aug 04, 2014. Accepted for publication Aug 15, 2014.
doi: 10.3978/j.issn.2218-6751.2014.08.08