September 18, 2018
"Impressive" CNS Responses With Osimertinib Compared With Standard EGFR-TKIs in Patients With CNS Metastases at Baseline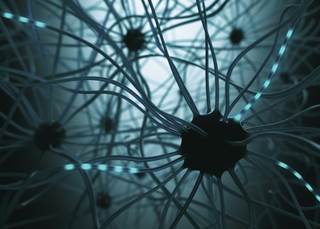 A preplanned exploratory analysis in a subset of patients from the phase 3 FLAURA study with CNS metastases at baseline shows "impressive" clinical activity in the CNS.
Patients with untreated non-small cell lung cancer (NSCLC) with mutations in the epidermal growth factor receptor (EGFRm) and with central nervous system (CNS) metastases at baseline were reported to have better CNS progression-free survival (PFS) compared with the first-generation EGFR tyrosine kinase inhibitors (TKIs), gefitinib and erlotinib. CNS PFS was not reached for a certain subset of patients administered osimertinib and was 13.9 months with standard EGFR-TKI therapy (P = .014)
These results from a preplanned, exploratory analysis of the phase 3 FLAURA study — the registration study that got osimertinib approved to be used as a first-line therapy in patients with EGFR-mutated advanced NSCLC — were reported in the Journal of Clinical Oncology.1,2
The FLAURA study was a randomized, double-blind study in patients with untreated EGFRm NSCLC that compared osimertinib with standard EGFR-TKI therapy (gefitinib or erlotinib).3
Subset Analysis in Patients From FLAURA With CNS Metastases
The subset of patients from FLAURA included in the current analyses had documented CNS metastases at baseline as seen in brain scans assessed by a neurologist in a blinded manner.1
Of the 200 patients included in the study, data were provided for 128 patients with measurable and/or nonmeasurable CNS metastases on available baseline brain scans (the CNS full-analysis set [cFAS]). Sixty-one patients were treated with osimertinib and 67 with standard EGFR-TKIs.1
End points that were assessed included CNS PFS, CNS objective response rate (ORR), CNS duration of response (DOR), CNS disease control rate (DCR), and CNS progression.1
Median follow-up for CNS PFS was 12.4 months for patients on osimertinib and 7.0 months for patients on standard EGFR-TKIs. While patient characteristics were balanced at baseline, the median sum of baseline CNS tumor lesion size was larger in patients on standard EGFR-TKI (29 vs 16 mm in the osimertinib arm).1
For the end point of CNS PFS, the difference between the 2 arms was considered nominally statistically significant.
CNS progression was seen in approximately twice as many patients on standard EGFR-TKIs (39% vs 20% for osimertinib) and resulted in new CNS lesions in 12% of patients on osimertinib and 30% of patients on standard EGFR-TKIs.1
CNN ORR was 66% for patients on osimertinib and 43% for patients on standard EGFR-TKIs (odds ratio [OR]: 2.5; P = .011).
In 41 patients with at least 1 measurable lesion at baseline (the CNS evaluable for response set [cEFR]; osimertinib, 22 patients; standard EGFR-TKI, 19 patients), CNS ORR was 91% for patients on osimertinib and 68% for patients on standard EGFR-TKIs (OR: 4.6; P = .066).1
In the CNS evaluable-for-response set (cEFR) population, median time to response was 6 weeks for each of the 2 groups. However, median CNS DOR was longer for patients receiving EGFR-TKIs compared with osimertinib (18.7 vs 15.2 months, respectively). Also in this population, CNS DCR was similar across the 2 groups (95% for osimertinib and 89% for EGFR-TKIs; P = .462).1
The study authors noted that taken together with data reported from FLAURA, these data indicate that in the subgroup of patients without known or treated CNS metastases at baseline, osimertinib provides a protective effect against the development of brain metastases.1