January 06, 2015
Vorinostat May Improve Efficacy of Gefitinib in EGFR-Mutant Non-Small Cell Lung Cancer
the Cancer Therapy Advisor take:
According to a new study published in the journal Cancer Chemotherapy and Pharmacology, researchers have found that the combination of gefitinib and vorinostat is well tolerated and may have the potential for improving the efficacy of gefitinib in patients with epidermal growth factor receptor (EGFR)-mutant non-small cell lung cancer (NSCLC).
For the phase 1/2 study, researchers sought to investigate the safety and efficacy of combining vorinostat with gefitinib in relapsed/refractory NSCLC as vorinostat has been shown to overcome gefitinib resistance. Researchers enrolled 52 patients, 43 of which were treated in phase 2.
The majority of patients were female, had adenocarcinoma, had never smoked, and had undergone one prior treatment. Of the 52, 22 patients had sensitive EGFR mutations.
Patients received gefitinib 250mg/day on days 1-28 and vorinostat at three different doses on days 1-7 and 15-21 of every 28-day cycle. Results showed that among the 43 evaluable patients, the median progression-free survival was 3.2 months and the overall survival was 19.0 months.
Particularly, there was a 77% response rate in patients with EGFR-mutant NSCLC. Those patients had a median progression-free survival of 9.1 months and a median overall survival of 24.1 months. In regard to safety, the most frequent adverse effects were anorexia and diarrhea.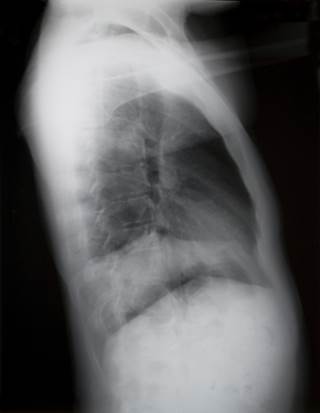 Combination of gefitinib and vorinostat is well tolerated in EGFR-mutant NSCLC.
The authors performed a phase I/II study combining gefitinib with vorinostat in previously treated
non-small cell lung cancer (NSCLC)
. Treatment with 250 mg gefitinib daily with biweekly 400 mg/day vorinostat was feasible and well tolerated. In an unselected patient population, this combination dose did not improve PFS.
Related Resources
Sign Up for Free e-newsletters
Regimen and Drug Listings
GET FULL LISTINGS OF TREATMENT Regimens and Drug INFORMATION