November 11, 2014
Medicare to Pay for Early Lung Cancer Screening for Qualified Individuals
the Cancer Therapy Advisor take:
The Centers for Medicare and Medicaid Services (CMS) have indicated that annual low-dose computed tomography (CT) lung cancer screen for high-risk individuals will be covered by Medicare.
In a statement issued on Monday, the CMS stated that individuals who fit the criteria of the National Lung Screening trial (ie, are between the ages of 55 and 74; are a current smoker or have quit within the last 15 years; and have a 30 pack-year history of smoking). There are, however, additional criteria which include a written order from a physician, physician assistant, clinical nurse specialist, or nurse practitioner that would be obtained during a "lung cancer screening counseling and shared decision-making visit."
The announcement seems to go against the recommendations that were issued by the CMS advisory panel, which raised concerns about the benefit of screening compared with the potential for harm due to known issues such as high false-positive rate of CT screening, inability to assure quality scans with low radiation dose, the lack of consistent interpretation and diagnostic workup in routine practice, and indication creep outside of the intended screening population.
According to the president and CEO of the Lung Cancer Alliance, Lori Fenton-Ambrose, "CMS got it right." Lung cancer is among the deadliest forms of cancer in part because it does not begin to show symptoms until the disease has spread to an advanced stage. This fact makes the concept of early screening all the more appealing.
The decision will now be subject to a 30-day comment period, although Ambrose and colleagues that the main concept of the current draft will remain at the close of the comment period.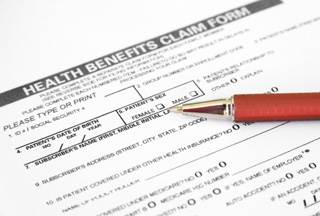 Annual low-dose CT lung cancer screen for high-risk individuals will be covered by Medicare.
Medicare plans to start paying for lung cancer screening for people at high risk, a move that advocates say could save thousands of lives every year by catching the disease earlier. The Centers for Medicare & Medicaid Services (CMS) made a formal proposal Monday to start paying for low-dose CT scans to look for lung tumors for people with a high risk of the world's No. 1 cancer killer.
"I think after a long effort to get to this point, CMS got it right," said Laurie Fenton Ambrose, president and CEO of Lung Cancer Alliance. "This has the potential of being one of the most significant cancer mortality-reducing efforts to date. We are finally focusing on what is a quarter of all cancer, and that's lung cancer," Ambrose told NBC News. "We are going to see the meter move on cancer's mortality. It's an extraordinary time for our commuity and we are thrilled."
Related Resources
Sign Up for Free e-newsletters
Regimen and Drug Listings
GET FULL LISTINGS OF TREATMENT Regimens and Drug INFORMATION