November 18, 2015
Definitive Concurrent Chemoradiotherapy, Surgical Resection Offer Similar Benefits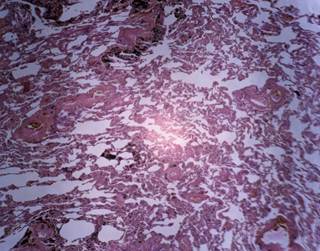 A randomized phase 3 trial has shown that a chemoradiotherapy boost following concurrent chemotherapy has similar overall survival rates as surgery.
Definitive concurrent chemoradiotherapy following chemotherapy has similar 5-year overall and progression-free survival rates compared to surgery for patients with resectable stage 3 non-small-cell lung surgery, a new study has found.1 Both a chemoradiotherapy boost and surgery are "acceptable strategies" for these patients, according to the study.1
"This study...addresses an important issue for good performance status patients with locally advanced disease," Gregory Masters, MD, FASCO, of Helen F. Graham Cancer Center in Newark, DE, wrote in an email to Cancer Therapy Advisor. "This is a significant group, accounting for up to one-third of all patients with non-small cell lung cancer."
Although 2 previous large, prospective randomized trials had shown that surgery offered benefits to progression-free survival, it remained unclear whether surgical resection following induction therapy affected overall survival rates compared with curative radiation alone. Because of this, researchers started a multicenter phase 3 trial in 2004 to compare surgery to definitive concurrent chemoradiotherapy boost, with overall survival as the primary outcome.
In the randomized phase 3 trial, 246 patients were enrolled; of these, 75 had stage 3a lung cancer and 171 had stage 3b disease.
The median age of patients was 59 years. Following induction chemotherapy that consisted of 3 doses of dose-dense cisplatin and paclitaxel on a 21-day cycle with neoadjuvant radiotherapy, patients received concurrent chemotherapy consisting of 1 cycle of cisplatin and vinorelbine.
RELATED: Genotype-Guided Dose of Fluoropyrimidine May Decrease Toxicity
Ultimately, 70 patients underwent surgery and 76 received a chemoradiotherapy boost. The resection status for patients who underwent surgery was R0 in 66 patients, R1 in 3 patients, and R2 in 1.
The 5-year overall survival rate was 40% in the group that received chemoradiotherapy and 44% in the group that received surgery. No improvement was seen in the median overall survival rate or median and 5-year progression-free survival rate in surgery versus chemoradiotherapy boost.