September 02, 2016
ADI-PEG20 Improves PFS in ASS1-deficient Mesothelioma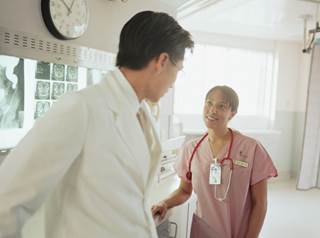 Pegylated arginine deiminase improved progression-free survival in argininosuccinate synthetase 1-deficient malignant mesothelioma.
Pegylated arginine deiminase (ADI-PEG20) improved progression-free survival, in contrast with best supportive care, among patients with argininosuccinate synthetase 1 (ASS1)-deficient malignant mesothelioma, according to a study published in JAMA Oncology.1
Preclinical studies demonstrated that arginine deprivation is lethal to ASS1-negative cancers, including mesothelioma. Researchers evaluated the role of the arginine-lowering agent ADI-PEG20 in a randomized clinical trial.
For this multicenter, phase 2 ADAM trial, investigators enrolled 68 adults with advanced ASS1-deficient malignant pleural mesothelioma. Participants were randomly assigned 2:1 to ADI-PEG20 weekly plus best supportive care or best supportive care alone.
Median follow-up time was 38 months. ADI-PEG20 reduced the risk of progression death by 44%, in contrast with best supportive care alone (hazard ratio, 0.56; 95% CI, 0.33-0.96). Median progression-free survival was 3.2 months and 2.0 months, respectively.
There was no significant difference in life expectancy between the 2 treatment arms.
The most common symptomatic grade 3 or worse adverse events were immune related adverse reactions, nonfebrile neutropenia, gastrointestinal events, and fatigue. There was no significant difference in the incidence of these events overall.
RELATED: Routine Prophylactic RT After Large-bore Thoracic Interventions Not Appropriate for Mesothelioma
Longer period of arginine deprivation was associated with improved progression-free survival.
The findings suggest that arginine deprivation is safe; further clinical investigation of this approach in arginine-dependent cancers is warranted.
Reference
Szlosarek PW, Steele JP, Nolan L, et al. Arginine deprivation with pegylated arginine deiminase in patients with argininosuccinate synthetase 1–deficient malignant pleural mesothelioma. JAMA Oncol. 2016 Sep 1. doi: 10.1001/jamaoncol.2016.3049 [Epub ahead of print]