August 27, 2014
Xalkori To Be Tested With Investigational Pembrolizumab To Treat Lung Cancer
the Cancer Therapy Advisor take:
Pfizer Inc. has announced that it will study its drug, Xalkori (crizotinib) with Merck & Co.'s investigational immunotherapy pembrolizumab for the treatment of non-small cell lung cancer (NSCLC).
Pfizer Inc. hopes the combination will improve outcomes for patients with NSCLC who take Xalkori. The pharmaceutical companies will initiate the study in 2015.
Pembrolizumab, a monoclonal antibody administered intravenously, targets the programmed cell death 1 (PD-1) receptor intended for the treatment of metastatic melanoma. The drug is also being studied for various other cancers, including HER2-positive breast cancer, multiple myeloma, NSCLC, and renal cell carcinoma.
It is being studied as monotherapy and in combination with chemotherapy or immunotherapy. Merck & Co. is currently awaiting approval from the U.S. Food and Drug Administration (FDA) for pembrolizumab for the treatment of refractory melanoma.
Crizotinib is a kinase inhibitor indicated for the treatment of patients with locally advanced or metastatic NSCLC that is anaplastic lymphoma kinase (ALK)-positive. The drug is taken orally twice daily and has several warning associated with its use, including hepatic laboratory abnormalities, pneumonitis, and QT interval prolongation.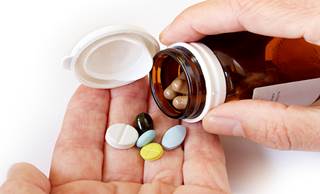 Pfizer will test Xalkori in hopes it will improve the outcomes for lung cancer patients.
Pfizer Inc said Tuesday it will test its Xalkori
lung cancer
drug with Merck & Co's experimental immunotherapy pembrolizumab, in hopes the combination will improve the outcomes for patients taking the approved Pfizer therapy. The largest U.S. drugmakers said the combination study will begin in 2015 and be conducted by Pfizer.
Financial terms of the deal were not disclosed. Xalkori, which has annual sales of $400 million and is also known by its chemical name, crizotinib, was approved in 2011 for lung cancer patients who have a specific mutation in the so-called ALK gene, as determined by an approved diagnostic test.
Related Resources
Sign Up for Free e-newsletters
Regimen and Drug Listings
GET FULL LISTINGS OF TREATMENT Regimens and Drug INFORMATION