January 31, 2019
FDA Grants IND Clearance for ALLO-501, an Allogeneic CAR-T Candidate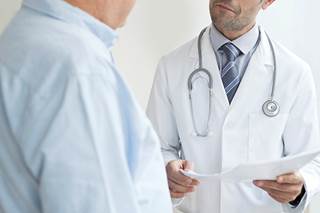 Initiation of a phase 1 clinical trial of ALLO-501, an allogeneic CAR-T candidate, in patients with NHL is planned for early 2019.
The United States Food and Drug Administration (FDA) has granted investigational new drug (IND) clearance for ALLO-501, an allogeneic anti-CD19 monoclonal chimeric antigen receptor T-cell (CAR-T) therapy drug candidate developed by Allogene Therapeutics in collaboration with Servier Laboratories, to be evaluated in patients with relapsed/refractory non-Hodgkin lymphoma (NHL).1
"Off-the-shelf" allogeneic CAR-T therapies derived from healthy donors are being investigated to potentially circumvent some of the recognized limitations of autologous CAR-T therapy, including potentially long wait periods for T cells to be collected and processed.2
In the upcoming phase 1 ALPHA trial, ALLO-501, designed to target CD19-positive malignancies, will be administered to up to 24 patients with the most common subtypes of NHL, relapsed/refractory diffuse large B-cell lymphoma or follicular lymphoma, following preconditioning chemotherapy with fludarabine/cyclophosphamide to deplete lymphocytes.
Patients will also receive pretreatment with ALLO-647, an investigational anti-CD52 monoclonal antibody (also manufactured by Allogene) that is thought to prevent host T cells expressing CD52 from rejecting ALLO-501.1
References
Allogene Therapeutics, in collaboration with Servier, announces FDA clearance of the IND for ALLO-501, an anti-CD19 allogeneic CAR T (AlloCAR T™) therapy. https://globenewswire.com/news-release/2019/01/28/1706115/0/en/Allogene-Therapeutics-in-Collaboration-with-Servier-Announces-FDA-Clearance-of-the-IND-for-ALLO-501-an-anti-CD19-Allogeneic-CAR-T-AlloCAR-T-Therapy.html. Published January 28, 2019. Accessed January 30, 2019.
Graham C, Jozwik A, Pepper A, Benjamin R. Allogeneic CAR-T cells: more than ease of access? Cells. 2018;7(10):E155.