June 13, 2014
CNS Involvement Risk Higher in AIDS-Related Lymphomas
the Cancer Therapy Advisor take:
Patients with AIDS-related lymphomas (ARLs) appear to be at a higher risk for central nervous system involvement (CNSi), new data presented at ASCO 2014 suggest. Researchers also found that CNSi at the time of ARL diagnosis does not affect overall survival (OS), but those with CNSi at the time of diagnosis were almost three times as likely to experience CNS relapse during cancer treatment. For the study, they analzyed data from 880 patients with ARL to identify links between CNS relapse and a number of patient characteristics, such a sex, CD4 count, treatment history, and more. Thirteen percent of patients had CNSi, 5.3% of whom experienced CNS relapse at a median of 4.2 months after diagnosis. Median OS was 1.6 months, according to the study results. These findings led the researchers to conclude that better strategies for detecting CNSi are needed to identify patients at risk.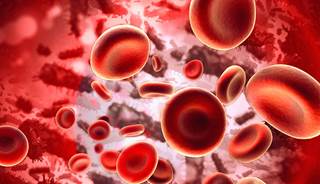 CNS Involvement Risk Higher in AIDS-Related Lymphomas
Patients with AIDS-related lymphomas (ARL) may face an increased risk of centra lnervous system involvement (CNSi) compared to other lymphomas. The effect of CNSi on survival outcomes, however, hasn't been thoroughly examined until now.
Related Resources
Sign Up for Free e-newsletters
Regimen and Drug Listings
GET FULL LISTINGS OF TREATMENT Regimens and Drug INFORMATION