October 30, 2014
Lenalidomide Plus Rituximab May Be Effective in Untreated Indolent Non-Hodgkin Lymphoma
the Cancer Therapy Advisor take:
According to a new study published in the journal The Lancet Oncology, lenalidomide in combination with rituximab is safe and effective as initial therapy for patients with indolent non-Hodgkin lymphoma.
Researchers at MD Anderson Cancer Center in Houston, Texas, sought to investigate whether lenalidomide, an immunomodulatory agent, plus rituximab, a monoclonal antibody, would be effective and safe in patients with treatment-naive, advanced indolent non-Hodgkin lymphoma.
For the phase 2 study, researchers enrolled 50 patients with follicular lymphoma, 30 with marginal zone lymphoma, and 30 with small lymphocytic lymphoma between 2008 and 2011. Patients with either follicular lymphoma or marginal zone lymphoma received lenalidomide 20mg/day orally on days 1-28 of each 28-day cycle. Patients with small lymphocytic lymphoma were dose escalated to 20mg/day to avoid tumor flare. All patients received rituximab 375mg/m2 intravenously on day 1 of each cycle.
Results showed complete responses in 63% of patients and partial responses in 27% of patients. The most common grade 3 or 3 side effects observed were neutropenia, muscle pain, rash, cough, and dyspnea. A phase 3 study to investigate this regimen in comparison with chemotherapy in treatment-naive patients with follicular lymphoma is already in progress.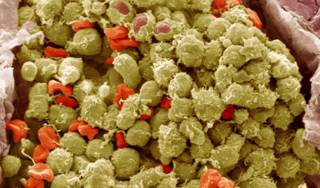 Lenalidomide + rituximab is safe and effective as initial therapy for non-Hodgkin lymphoma.
The authors assessed the efficacy and safety of lenalidomide plus rituximab in patients with untreated, advanced stage indolent
non–Hodgkin lymphoma
. Lenalidomide plus rituximab is well tolerated and highly active as initial treatment for indolent non–Hodgkin lymphoma. An international phase 3 study (NCT01476787) to compare this regimen with chemotherapy in patients with untreated follicular lymphoma is in progress.
Related Resources
Sign Up for Free e-newsletters
Regimen and Drug Listings
GET FULL LISTINGS OF TREATMENT Regimens and Drug INFORMATION