March 02, 2016
Ibrutinib Improves PFS vs Temsirolimus in Patients With Mantle Cell Lymphoma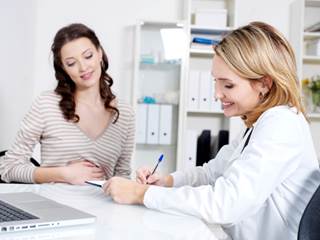 Patients with relapsed or refractory MCL treated with ibrutinib had longer PFS with less toxicity than patients treated with temsirolimus in a phase 3 trial.
Patients with relapsed or refractory mantle cell lymphoma who were treated with ibrutinib had significantly longer progression-free survival (PFS) with less toxicity than patients treated with temsirolimus in a multinational, phase 3 trial published in the Lancet.1
In an accompanying editorial, Peter Martin, MD, of Weill Cornell Medical College in New York, wrote that the results of this study "clearly establish ibrutinib as a new standard for treatment of relapsed mantle cell lymphoma."2
For the study, led by Martin Dreyling, MD, of the Klinikum Universität München in Munich, Germany, 280 patients who had relapsed on or were refractory to rituximab-based regimens were randomly assigned to receive either ibrutinib or temsirolimus, with a primary outcome measure of PFS.1
In a phase 3 trial, temsirolimus treatment achieved an objective response rate of 22% and improved PFS (versus single-agent comparators) in relapsed/refractory mantle cell lymphoma.3 Ibrutinib had shown promising activity in relapsed/refractory mantle cell lymphoma in phase 1b/2 studies.4-7 Both agents are approved for this indication in Europe; ibrutinib also is approved in the United States.2
On average, subjects in this study had a median age of 68 years and 2 previous lines of therapy.1 As is typical of mantle cell lymphoma, most were men (74%). Stage 4 disease was present in 83% of patients, and approximately 2 in 3 had intermediate- or high-risk disease.
Patients received oral ibrutinib at a dose of 560 mg/day or intravenous temsirolimus at a dose of 175 mg on days 1, 8, and 15 of the first 21-day cycle, followed by 75 mg on days 1, 8, and 15 of subsequent 21-day cycles; both groups continued treatment until disease progression or unacceptable toxicity.
Patients who progressed on temsirolimus were allowed to cross over to ibrutinib treatment. Patients were stratified by previous lines of therapy (1-3) and simplified mantle cell lymphoma international prognostic index (low vs intermediate vs high risk).
In addition to PFS, other clinical endpoints included overall response rates, overall survival (OS), 1-year survival rate, safety, and patient-reported outcomes (using the FACT-Lym questionnaire).
On the primary endpoint, with a median 20 months of follow-up, treatment with ibrutinib vs temsirolimus resulted in a 57% reduction in risk of disease progression or death. Other outcomes are summarized in the Table. Ibrutinib prolonged PFS across all prespecified subgroups.
Table. Ibrutinib vs Temsirolimus Outcomes
| | | | |
| --- | --- | --- | --- |
| Outcome | Ibrutinib | Temsirolimus | P-value |
| Progression-free survival (months) | 14.6 | 6.2 | < .0001 |
| Overall response rate (%) | 72 | 40 | < .0001 |
| Complete response rate (%) | 19 | 1 | -- |
| Discontinuation due to adverse effects (%) | 6 | 26 | -- |
Median OS was not reached for ibrutinib vs 21.3 months for temsirolimus; however, OS did not differ significantly between the groups. Although 23% of patients originally randomized to temsirolimus crossed over to ibrutinib, this did not appear to affect the OS analysis.
RELATED: Abexinostat Active in R/R Follicular Lymphoma
More patients in the ibrutinib group had clinically meaningful symptom improvement, and among those who did, such improvement was achieved more quickly with ibrutinib than with temsirolimus. Grade 3 or higher thrombocytopenia and anemia occurred at higher rates with temsirolimus.