June 27, 2014
Proton Therapy May Be Safe for Hodgkin Lymphoma
the Cancer Therapy Advisor take:
Patients with Hodgkin lymphoma may experience some success from radiation therapy and chemotherapy treatments, but late effects from those treatments can include breast cancer or heart disease.
A study published in The International Journal of Radiation Oncology Biology Physics found that performing proton therapy after chemotherapy has a similar success rate to more conventional methods, such as intensity-modulated radiation therapy and three-dimensional conformal radiation therapy. In addition, this treatment reduces the radiation outside of the target area, which may reduce the risk of late effects. This is because the heart, breasts, and lungs are not as impacted.
Lead researcher Bradford S. Hoppe, MD, and researchers studied 14 patients who underwent involved-node proton therapy and their radiation dose in the areas outside of the targeted region. Patients experienced a 93% relapse-free rate for 3 years.
In addition, the results showed that the risk of long-term side effects decreased by reducing the amount of radiation exposed to healthy tissues, which did not compromise the relapse-free rate. This study occurred 3 years after the guidelines by the National Comprehensive Cancer Network listed proton therapy as a treatment. In addition, this is the first study that uses the results of proton therapy treatment on patients with Hodgkin lymphoma.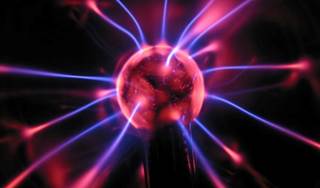 Proton Therapy May Be Safe for Hodgkin Lymphoma
Despite some success in treating patients with Hodgkin lymphoma, many patients suffer from late effects of radiation therapy and chemotherapy treatment, including the possible onset of breast cancer or heart disease.
A study by the University of Florida Proton Therapy Institute shows that the use of proton therapy following chemotherapy in patients with Hodgkin lymphoma has a success rate similar to the conventional treatments with a reduction of radiation outside of the target area, or "involved-node", potentially reducing the risk of late effects caused by radiation.
Related Resources
Sign Up for Free e-newsletters
Regimen and Drug Listings
GET FULL LISTINGS OF TREATMENT Regimens and Drug INFORMATION