June 16, 2014
Time to Progression Worse in Nodular Lymphocyte-predominant Hodgkin Lymphoma
the Cancer Therapy Advisor take:
Currently, gaps exist in the understanding of advanced-stage nodular lymphocyte-predominant Hodgkin (NLPHL), as the disease is very rare, according to background information in a study published in the journal Blood. To increase knowledge as well as compare NLPHL with classic Hodgkin lymphoma, researchers conducted a matched pair outcome analysis of 42 patients diagnosed with NLPHL as determined by the Revised European-American Lymphoma/World Health Organization classification, with advanced-stage disease. These patients were then matched in a 1:2 fashion by age, gender, disease stage, decade of diagnosis, and treatment with control patients who had classical Hodgkin lymphoma. Median follow-up was 11.3 years for patients with NLPHL and 10.7 years for classical Hodgkin lymphoma. The researchers found that most patients were treated with doxorubicin, bleomycin, vinblastine, and dacarbazine (ABVD)-like chemotherapy. Data showed similar 10-year overall survival (OS; P=0.579) and freedom from treatment failure between patients with NLPHL (75%) and those with classical Hodgkin lymphoma (73%; P=.610). Time to progression, however, including development of secondary aggressive lymphoma, was worse for those with NLPHL (10-year survival: 63% vs. 73%). Researchers found a link between worse 10-year time to progression and splenic involvement in those treated with ABVD (48% vs. 71%). Splenic involvement was also associated with a higher cumulative incidence of secondary aggressive lymphoma, suggesting the need for further analysis of cyclophosphamide, doxorubicin, vincritine, and prednisone (CHOP) plus rituximab in this patient population, the researchers concluded.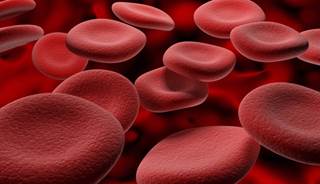 Prediagnostic Use of Warfarin Has No Effect on Cancer-Specific Mortality for Patients with Breast, C
Due to disease rarity, there is limited information regarding the optimal therapy and outcome for patients with advanced-stage nodular lymphocyte-predominant Hodgkin lymphoma (NLPHL). The median follow-up was 11.3 years (range, 1.9 to 35.5 years) for NLPHL patients and 10.7 years (range, 1.6 to 26.3 years) for CHL patients....
Related Resources
Sign Up for Free e-newsletters
Regimen and Drug Listings
GET FULL LISTINGS OF TREATMENT Regimens and Drug INFORMATION