December 12, 2018
Selinexor Trials Move Nuclear Suppressor Protein-Export Inhibition Closer to the Clinic for Multiple Myeloma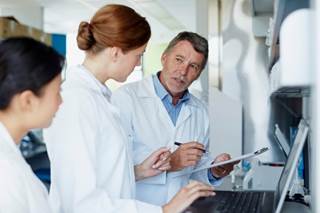 Adverse events tied to selinexor appear to be common, however, requiring vigilant supportive care, dose delays, and modifications.
Some patients eventually progressed, suggesting that as with other therapies, tumor cells will evolve resistance to selinexor, acknowledged coauthor R. Frank Cornell, MD, PhD, assistant professor of medicine at the Vanderbilt University Medical Center, Nashville, Tennessee.
"Eventually, there will be resistance," Dr Cornell said. "Selinexor, while effective in the quad- and penta-refractory space, does not offer a cure to myeloma, based on the data we're seeing."
The ongoing phase III BOSTON trial will compare the combination of selinexor, bortezomib, and dexamethasone to bortezomib and dexamethasone alone among adult patients with relapsed/refractory multiple myeloma. Eventually, selinexor will be used in a triplet regimen, Dr Cornell predicted.
XPO1 is expressed in other cancer types as well, and selinexor is being investigated in clinical trials for several of those malignancies. (Karyopharm is also investigating a second-generation XPO1 inhibitor, eltanexor, in a phase 1 clinical trial of patients with colorectal and metastatic prostate cancer or myelodysplastic syndrome.)
"Myeloma happens to be where the strongest early signal was seen," Dr Vogl told Cancer Therapy Advisor. "In myeloma in particular, the retention of the glucocorticoid receptor in the nucleus may potentiate the antimyeloma effects of corticosteroids, which are already used in the standard therapy of myeloma, which is one of the reasons that the current trial uses a combination of selinexor with dexamethasone."
Selinexor has been shown to cause thrombocytopenia, as well.
"Certainly, we want to be proactive when patients' platelets begin to drop, to prevent more severe thrombocytopenia in many cases," Dr Cornell said.
Selinexor also caused gastrointestinal toxicities, including nausea, decreased appetite, and diarrhea; as well as hyponatremia. These were managed with supportive care.
"The other issue, which was more challenging in some cases, were constitutional side effects, including fatigue, anorexia and weight loss, and taste alteration," Dr Cornell said. "An aggressive proactive approach to mitigate these adverse effects was most effective in management."