December 12, 2018
Selinexor Trials Move Nuclear Suppressor Protein-Export Inhibition Closer to the Clinic for Multiple Myeloma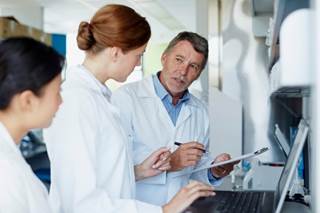 Adverse events tied to selinexor appear to be common, however, requiring vigilant supportive care, dose delays, and modifications.
All patients will require supportive care, to some degree, and most will require dose modifications and treatment interruptions, Dr Vogl and Dr Cornell agreed.
Treatment disruptions lasted a minimum of 1 week to 2 weeks, with some patients requiring a 4-week break before they could tolerate rechallenge. Rechallenge typically involved dose-modifications, with less frequent dosing than the initial regimen, Dr Cornell noted.
Some patients, though, are simply unable to tolerate selinexor.
"I think the drug has more side effects than myeloma physicians are typically used to managing, which is something of note," Dr Cornell cautioned. "But in a lot of cases it is manageable. And when the side effects are manageable, it's a viable option."
But for those who can tolerate treatment, selinexor's side effects "generally resolve quickly after [staying adherent to] the drug, so the downside to trying the medication for 4-6 weeks to assess response and tolerability is relatively low," Dr Vogl said. "Based on my experience using selinexor as part of this clinical trial, I would be willing to try it in almost any patient."
There are not yet any predictive biomarkers to help identify patients who will experience severe side effects and those who will benefit from use of the drug, Dr Cornell said.
The effort to translate selinexor to clinical use is urgent. Treatment options for patients with penta-refractory myeloma are currently paltry; this drug answers an "unmet need," Dr Cornell said.
"Multiple myeloma remains a clinical challenge, and too many of our patients develop disease that is refractory to all available therapies," Dr Vogl said. "Having a new agent with an entirely new mechanism of action that can lead to meaningful disease response for even some of our patients is very exciting. I am looking forward to being able to offer this treatment to my patients."
References
Gandhi UH, Senapedis W, Baloglu E, et al. Clinical implications of targeting XPO1-mediated nuclear export in multiple myeloma. Clin Lymphoma Myeloma Leuk. 2018;18(5):335-345.
Vogl DT, Dingli D, Cornell RF, et al. Selective inhibition of nuclear export with oral selinexor for treatment of relapsed or refractory multiple myeloma. J Clin Oncol. 2018;36(9):859-866.