December 16, 2014
Racial Disparities in Multiple Myeloma Treatment
the Cancer Therapy Advisor take:
Researchers recently set out to determine the effect of race on the characteristics, response, and clinical outcome in patients with multiple myeloma.
At this time it is established that there is a difference in the occurrence of multiple myeloma that is caused by race, but more research is need to understand the racial disparity as it relates to the specifics of the disease and its treatment.
Researchers reviewed the cases of 453 patients (174 black patients and 279 white patients) who underwent transplant between 2000 and 2013. Patients received follow-up for a median of 4.4 years. The researchers found that black patients were significantly younger than white patients (median age, 54 years versus 59 years; P<0.0001).
They also found that black patients presented with anemia at a higher frequency (P=0.04), had more of the immunoglobulin G isotype (P<0.001), and had a borderline cytogenetic risk (P=0.06). The overall response to induction was similar between the groups of black patients and white patients, but deeper responses in patients receiving immunomodulatory drug-based induction were observed more frequently in white patients (P=0.02).
Researchers also found that the referral for transplant was significantly delayed in black patients (median, 1.3 years vs. 0.9 years; P=0.003). After the time of transplant, however, the overall survival rates were similar between the group of black patients and the group of white patients, with medians of 6.2 years and 5.7 years, respectively.
Survival from the time of diagnosis was longer for black patients (median, 7.7 years vs. 6.1 years; P=0.03). The researchers concluded that further study is needed to confirm and expand upon their findings.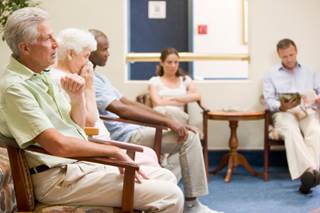 Effect of race on the characteristics, response, and clinical outcome in patients with multiple myeloma examined.
The authors aimed to know the impact of
racial differences
on disease characteristics, response to therapy, and clinical outcome. The results of the current study confirm ethnic differences in age, referral patterns, response to therapy, and overall survival. Future validation of these disparities is urgently needed.
Related Resources
Sign Up for Free e-newsletters
Regimen and Drug Listings
GET FULL LISTINGS OF TREATMENT Regimens and Drug INFORMATION