March 07, 2013
Social Media and Oncology: Navigating a New Network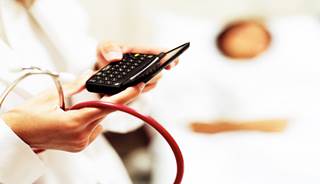 Social Media and Oncology: Navigating a New Network
The Pew survey also documented the growing phenomenon of peer-produced health information, with approximately 25% of adults seeking others with the same health condition online.8
Robyn Stoller, of North Potomac, Maryland, began blogging about cancer to honor the death of her husband, Alan, at the age of 46 from pleomorphic rhabdomyosarcoma after he had already lost a kidney to cancer. Her blog stemmed from a sense of not knowing where to turn for information or even how to ask the right question when her husband fell ill. She writes:
"I now see firsthand how social media enables patients, caregivers or anyone touched by cancer to make sense of their diagnosis by connecting them to the people, perspectives and resources they need when they need them. Social media not only empowers people to share their stories and make friends (and to over-share life's moments at times), but it is also a gateway to information they may not find from their doctor or via Google. It's how I find many of the things I write about on cancerhawk.com."
The future will only continue to see an increase in the use of social media for patient engagement, clinical trial recruitment, and professional education. The Mayo Clinic, described as a "power-user of social media," aptly summarized why: "our patients are doing it, so this is where we need to be."
Editor's Note: Haymarket Medical, the publisher of www.chemotherapyadvisor.com, has seven medical apps available for practitioners. In addition to Chemotherapy Advisor, these include MPR, myCME, Clinical Advisor, Oncology Nurse Advisor, Renal & Urology News (all free), and MPR Drugs & Bugs ($5.99).
The Chemotherapy Advisor app can be downloaded for free here.

---
References
1) Dizon DS, Grahan D, Thomason, MA, et al. Practical guidance: the use of social media in oncology practice. J Oncol Pract. 2012;8(5):e-114-e124.
2) McGowan BS, Wasko M, Vartabedian BS, et al. Understanding the factors that influence the adoption and meaningful use of social media by physicians to share medical information. J Med Internet Res. 2012 Sep 24;14(5):e117.