December 21, 2016
Regular Aspirin Use May Lower Pancreatic Cancer Risk by Half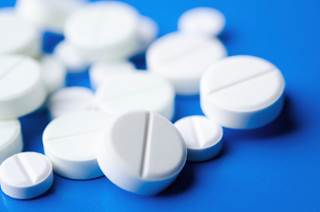 Regular aspirin use may halve the risk of pancreatic cancer.
Regular aspirin use may halve the risk of pancreatic cancer, according to a population study published in Cancer Epidemiology, Biomarkers & Prevention.1
Researchers evaluated 761 patients with pancreatic cancer who were used as the case subjects as well as 794 control subjects from Shanghai, China. Patients were matched for age and sex from 2006 to 2011 to determine the link between aspirin use and pancreatic cancer risk.
These patients were interviewed to determine their frequency of regular aspirin use, how many tablets per day or week they took, and at which age they started or stopped taking aspirin.
Ever-regular aspirin use, which was defined as at least 1 tablet per week for 3 months or longer, was associated with a reduced risk of pancreatic cancer with an odds ratio (OR) of 0.54. The risk would decrease by 8% for every cumulative year of use, with an OR trend of 0.92 (P=00034).
The authors noted that throughout 18 other studies on the association between pancreatic cancer and aspirin use, the OR for patients who were ever-regular aspirin users would decrease for any aspirin type as well as for low-dose aspirin according to how much more recent the midpoint had been for when exposure to aspirin was obtained in the study.
RELATED: MEK and PI3K/AKT Inhibition Ineffective in Pancreatic Cancer
"Aside from benefits for both cardiovascular disease and certain cancers, long-term aspirin use entails some risks of bleeding complications which necessitates risk-benefit analysis for individual decisions about use," the authors concluded.
Reference
Risch HA, Lu L, Streicher SA, et al. Aspirin use and reduced risk of pancreatic cancer. Cancer Epidemiol Biomarkers Prev. 2016 Dec 20. [Epub ahead of print]