October 21, 2014
For Patients with Metastatic Castration-Resistant Prostate Cancer, Abiraterone Delays Disease Progression
the Cancer Therapy Advisor take:
According to updated results published in the journal European Urology, researchers have found abiraterone significantly improves progression-free survival in patients with metastatic castration-resistant prostate cancer (mCRPC) who have not received prior chemotherapy.
For the double-blind, placebo-controlled study, known as COU-AA-302, researchers enrolled 1,088 patients with mCRPC from April 2009 to June 2010. Patients were randomized to receive either abiraterone 1,000 mg plus prednisone 5 mg twice daily orally or prednisone alone.
The researchers followed patients for a median of 27.1 months and found a significantly improvement in progression-free survival in patients treated with abiraterone plus prednisone versus prednisone alone (median: 16.5 vs 8.2 months; HR = 0.52, 95% CI: 0.45-0.61, P < 0.0001).
Abiraterone was found to improve overall survival (35.3 versus 30.1 months), but the finding was not statistically significant. Results also showed that treatment with abiraterone delayed pain and functional deterioration. A favorable safety profile was also observed, even in patients treated with abiraterone for more than 2 years. This study is still ongoing.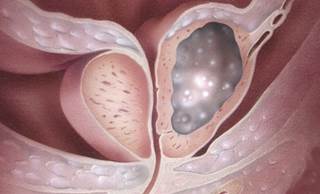 Abiraterone significantly improves progression-free survival in mCRPC.
Report the prespecified third interim analysis (IA) of efficacy and safety outcomes in study COU–AA–302. The updated IA of study COU–AA–302 in patients with
mCRPC
without prior chemotherapy confirms that abiraterone delays disease progression, pain, and functional deterioration and has clinical benefit with a favourable safety profile, including in patients treated for ≥24 mo.
Related Resources
Sign Up for Free e-newsletters
Regimen and Drug Listings
GET FULL LISTINGS OF TREATMENT Regimens and Drug INFORMATION