February 20, 2018
Are Liquid Biopsies Trustworthy?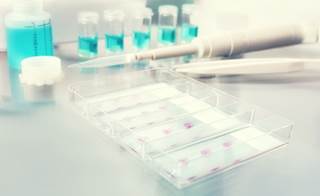 A study could not determine whether one liquid biopsy panel is more accurate than another overall.
Commercially available circulating tumor DNA (ctDNA) gene mutation panels, forms of "liquid biopsies," do not always yield the same results for the same patients, reported authors of a study published in JAMA Oncology.1
"Based on our findings, we can conclude only that the results between these 2 companies' tests rarely match, even when both are testing the same blood sample," said Gonzalo Torga, MD, a postdoctoral fellow at Johns Hopkins Hospital in Baltimore, Maryland. "This means patients could be prescribed different treatments depending on which commercial provider is used for liquid biopsy."
Between January and July 2017, Dr Torga and Kenneth J. Pienta, MD, the Donald S. Coffey professor of urology at Johns Hopkins, shipped blood samples from 40 patients with metastatic prostate cancer to Guardant Health, Inc and Personal Genome Diagnostics, Inc for analysis using the Guardant360 and PlasmaSELECT liquid biopsy panels, respectively.1
Guardant360 includes 73 genes with complete exon sequencing for 19 cancer mutations, 6 gene fusions, 18 amplifications, and 23 indels (insertion or deletion point mutations). Personal Genome Diagnostics' PlasmaSELECT liquid biopsy panel covers 64 genes.
PlasmaSELECT advertises sensitivity of 94.4% to more than 99% and specificity of greater than 99% for detecting tumor mutations, rearrangements, microsatellite instability status, and amplifications, according to information on the company's website.
In a 2015 paper published in PLoS One, Guardant Health researchers reported 85% test sensitivity compared with 80.7% for tissue biopsy-based sequencing.2 Subsequent validation testing demonstrated analytical sensitivity of 95% to 100% and analytic specificity of at least 97%, according to a specifications sheet for Gaurant360 provided to Cancer Therapy Advisor by the company.
"Given that the technology was recently introduced, there were not sufficient clinical data available for us to determine which test would perform better," Dr Torga told Cancer Therapy Advisor. "The initial intention was to find the best commercial lab to test samples from patients with metastatic prostate cancer."
But when he and Dr Pienta compared the tests' results, they were "struck" by the discordance, Dr Torga said. Only 3 patients (7.5%) had complete congruence between the tests for at least 1 tumor gene mutation — and 16 (40%) showed no congruence.