July 17, 2014
Prostate Cancer Controlled for 10 Years Via Robot-assisted Surgery
the Cancer Therapy Advisor take:
According to a study published online in the journal European Urology, prostate cancer may be controlled for 10 years when robot-assisted radical prostatectomy (RARP) is used to remove cancerous prostate glands.
Mireya Diaz, PhD, and researchers at Henry Ford Hospital in Detroit, MI, found that traditional methods combined with molecular techniques could play a role in making cost-effective, personalized treatments for patients with prostate cancer who go through surgery.
These results are comparable to the more invasive, yet traditional, method of open surgery to take out the entire prostate as well as surrounding tissue. Diaz said that this study brings RARP's long-term oncologic outcomes to light by looking at 483 patients with prostate cancer whose cancer has not spread to other organs and whose first treatment was RARP.
Results indicated that 98.8% of patients who underwent RARP survived for 10 years. Post-RARP severity and prostate-specific antigen (PSA) levels in the blood are determinants of recurrence and future treatment. When there are more concentrated PSA levels after RARP, risk increases for prostate cancer recurrence and may warrant a second treatment.
Although lower risk patients are carefully monitored for 5 years after surgery, higher risk patients continue being monitored beyond 10 years.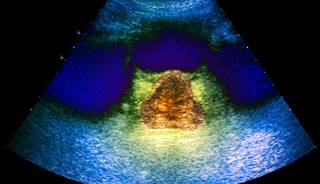 Prostate Cancer Controlled for 10 Years Via Robot-assisted Surgery
Robot-assisted surgery to remove cancerous prostate glands is effective in controlling the disease for 10 years, according to a new study led by researchers at Henry Ford Hospital. The study also suggested that traditional methods of measuring the severity and possible spread of the cancer.
Related Resources
Sign Up for Free e-newsletters
Regimen and Drug Listings
GET FULL LISTINGS OF TREATMENT Regimens and Drug INFORMATION