January 23, 2017
Prostate Cancer: Future of Research and Treatment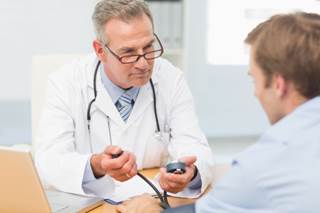 Recent discoveries of germline mutations are driving research in novel treatments, including immunotherapies, for prostate cancer.
Recent discoveries of germline mutations are driving research in novel treatments, including immunotherapies, for prostate cancer, according to a discussion moderated by Ana Fadich, MPH, CHES, of the Men's Health Network.1
"Germline mutations are variants that we all carry, some of which change the function of certain genes, though other alterations are neutral," said Heather Cheng, MD, PhD, physician and assistant professor in the division of medical oncology at the University of Washington in Seattle. "For example, certain nucleotides may be part of the background and not harmful or helpful in function, and others may be disruptive to gene function, which can lead to an increased risk of cancer."
Research is beginning to show there are some genetic mutations linked to an especially high risk of developing prostate cancer; these mutations should be included in the screening of patients for prostate cancer.
"Traditionally, we had not really thought of prostate cancer as a familial disease in the same way as we think about other cancers," said William Dahut, MD, head of the Prostate Cancer Clinical Research Section at the National Cancer Institute in Bethesda, Maryland. "The fact that the family history may not be a 'prostate cancer family history,' but rather cancers often on their mother's side, whether breast, ovarian, or pancreatic cancers, may be clues that this is simply more than a typical screen-detected prostate cancer."
Dr Cheng and colleagues are conducting studies evaluating families with a high incidence of prostate cancer where the gene responsible for the elevated risk is unknown. Some of the genes being investigated are known to increase the risk of other cancers, such as breast and ovarian cancer, but there may be other genes contributing to the risk of prostate cancer.
Other research shows that treatments targeting breast, lung, or pancreatic cancer may be more effective than treatments targeting prostate cancer, though this depends on the targeted pathways being identical for both diseases.
RELATED: Radiogenomics: Biomarkers for Prostate Cancer Radiotherapy Outcomes
These studies have important implications for treatment; one group of treatments that may improve outcomes for patients with metastatic castration-resistant prostate cancer who harbor germline mutations in BRCA1/2 or ATM is poly (ADP-ribose) polymerase (PARP) inhibitors, such as olaparib. Checkpoint inhibitors like nivolumab and pembrolizumab may also be effective for the treatment of patients with these germline mutations.
Reference
Special event: the future of prostate cancer research and treatment. National Cancer Institute website. https://content.govdelivery.com/ accounts/USNIHNCI/bulletins/17fa9ab. Aired January 12, 2017. Accessed January 12, 2017.