September 17, 2018
Genetic Counseling Recommended for Advanced Prostate Cancer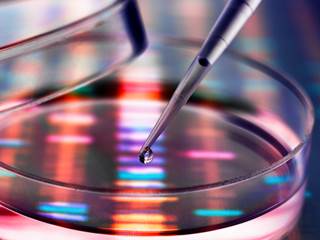 A new white paper emphasizes the benefits of germline testing.
Prostate cancer is among the most heritable of cancers; in 2016, an international collaborative effort1 found that "over 12% of metastatic advanced prostate cancer has inherited genes involved in the repair of DNA, which has newfound treatment implications," said Heather Cheng, MD, PhD, assistant professor of oncology, University of Washington School of Medicine in Seattle. "Around that same time, we began seeing exciting results of DNA-damaging agents such as the PARP inhibitors, which are now approved for ovarian and breast cancers with many of the same gene mutations. There's growing indication that PARP inhibitors may be very effective for prostate cancer patients with the same mutations."
The most recent National Comprehensive Cancer Network(NCCN) prostate cancer guidelines suggest genetic counseling be performed to assess for Lynch syndrome and for positive mutations in the BRCA1, BRCA 2, ATM, PALB2, or FANCA genes (germline or somatic).2
The NCCN guidelines consider "a variety of issues beyond just advanced disease," said Oliver Sartor, MD, medical director, Tulane Cancer Center in New Orleans, Louisiana. "But there are limitations to the NCCN guidelines."
The Prostate Cancer Clinical Trials Consortium Germline Genetics Working Group recommended germline testing in its white paper, but noted more work is needed to determine the role of some less-characterized germline DNA damage repair genes, and to be able to predict in-treatment response in those with advanced disease.3
"This is really opening up many avenues for conversation between oncologists, genetic counselors, and patients," Dr Cheng said. "The white paper also raised important new opportunities and areas of need, such as practical challenges with implementation given the pace of change."
Dr Sartor commended the group for its white paper, but also believes "most physicians" are going to refer to the NCCN guidelines first.
"This paper is an important and needed step, though," he said. "Practitioners should be open to following the rapidly changing literature in regard to genetic testing and prostate cancer."
Jonathan Simons, MD, president and CEO of the Prostate Cancer Foundation, agreed with this sentiment: "Every clinician needs to be aware that DNA-repair gene alterations are surprisingly prevalent in [the] germline and tumors of men with advanced prostate cancer, and their presence has significant implications for both guiding a patient's treatment and for identifying families with increased risk for several types of cancer."