May 27, 2015
Adding Radiotherapy to ADT Only Slightly Impacts Quality of Life in Prostate Cancer
the Cancer Therapy Advisor take:
When radiotherapy (RT) was added to androgen-deprivation therapy (ADT), there was only minimal impact on improving health-related quality-of-life (HRQOL) outcomes among patients with locally advanced prostate cancer, according to a study published in the Journal of Clinical Oncology.
In a two-group, phase III trial, researchers enrolled 1,205 patients and randomly assigned them toreceive RT and ADT or ADT alone. Then, HRQOL was measured using the European Organization for Research and Treatment of Cancer Core Questionnaire and the Functional Assessment of Cancer Therapy-Prostate questionnaire.
Results showed that among the 1,028 patients who completed the baseline questionnaires, there was an impact on HRQOL score for bowel symptoms (P = 0.02), diarrhea (P < 0.001), urinary function (P = 0.003) and erectile dysfunction (P = 0.008) at 6 months. However, there were no notable differences between treatment groups at 3 years. Both treatment groups were found to have significant deterioration in HRQOL over time.
The findings suggest that the addition of RT to ADT does improve overall survival but in regards to HRQOL, there is no difference between using ADT alone.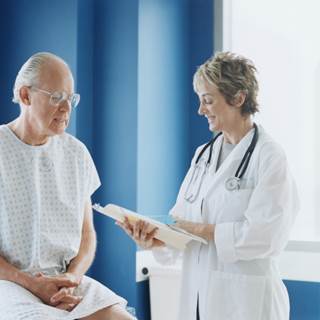 When radiotherapy was added to androgen deprivation therapy, only minimal impact on health-related quality-of-life in prostate cancer
The NCIC CTG PR3/MRC PR07 randomized phase III trial compared androgen-deprivation therapy (ADT) alone versus ADT with radiotherapy (RT) for patients with locally advanced
prostate cancer
.
Related Resources
Sign Up for Free e-newsletters
Regimen and Drug Listings
GET FULL LISTINGS OF TREATMENT Regimens and Drug INFORMATION