May 30, 2014
Early Data Suggest Nivolumab Has Benefits in RCC
the Cancer Therapy Advisor take:
Nivolumab, which is already being investigated as a potential treatment for non-small cell lung cancer, melanoma, head and neck cancer, glioblastoma, and both Hodgkin and non-Hodgkin lymphoma, has shown success in early trials involving patients with renal cell carcinoma (RCC). As reported by Bristol-Myers Squibb, results from the phase 2 Checkmate -010 trial demonstrated antitumor activity when used as monotherapy in patients with RCC. A second phase1b study—Checkmate -016—indicate that nivolumab was also successful when used in combination with ipilimumab in patients with RCC. Further data will be presented at ASCO 2014.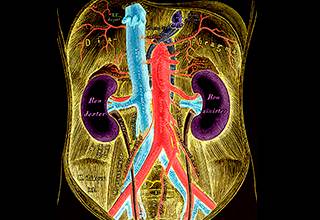 Early Data Suggest Nivolumab Has Benefits in RCC
Bristol-Myers Squibb Company today announced results from a Phase 2 and a Phase 1b study of its investigational PD-1 immune checkpoint inhibitor nivolumab in patients with advanced or metastatic
renal cell carcinoma (RCC)
, commonly known as kidney cancer. In the Phase 2 CheckMate -010 trial> who received prior anti-angiogenic treatment.
Related Resources
Sign Up for Free e-newsletters
Regimen and Drug Listings
GET FULL LISTINGS OF TREATMENT Regimens and Drug INFORMATION