June 11, 2014
Enzyme May Play Role in DNA Repair, Kidney Cancer
the Cancer Therapy Advisor take:
Previous studies have implicated human SETD2 in several cancers, particularly renal cell carcinoma. According to a study published in Nature Communications, the enzyme Set2 plays an important role in DNA repair, which helps explain why its human version—SETD2—often mutates into cancer. In this study, researchers found that Set2 is required when cells decide how to repair breaks in DNA. Loss of Set2 puts DNA at an increased risk for mutation, which is a "hallmark of cancer biology," one researcher said. Further study of the role of Set2 and the human SETD2 in cancer could help with the development of targeted therapies and an expanded set of treatment options, they said.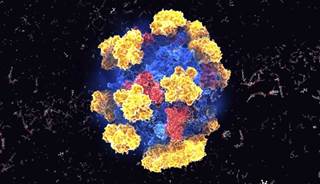 Enzyme May Play Role in DNA Repair, Kidney Cancer
The enzyme Set2 is a major player in DNA repair, a complicated and crucial process that can lead to the development of
cancer
cells if the repair goes wrong. "We found that if Set2 is mutated, DNA repair does not properly occur" said one researcher. "One consequence could be that if you have broken DNA, then loss of this enzyme could lead to downstream mutations from inefficient repair.
Related Resources
Sign Up for Free e-newsletters
Regimen and Drug Listings
GET FULL LISTINGS OF TREATMENT Regimens and Drug INFORMATION