January 27, 2015
European Society for Medical Oncology (ESMO) Renal Cell Carcinoma Practice Guidelines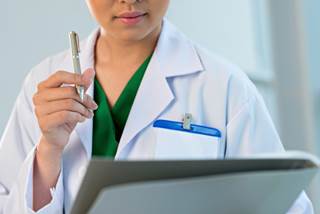 ESMO guidelines account for new criteria in renal cell carcinoma, providing guidance on recommended therapies.
Beginning in 2010, the European Society for Medical Oncology (ESMO) has updated its clinical practice guidelines for renal cell carcinoma (RCC) every 2 years, reflecting the continuing evolution of RCC disease management and prognosis in the era of targeted therapies.1-3
RCC represents 2% to 3% of worldwide cancer and the most common form is clear-cell RCC, which is present in up to 85% of cases.1
In the United States, more than 61,500 new diagnoses of RCC and 14,000 related deaths are expected in 2015. Although not the most common or deadly cancer, RCC is responsible for 2% of cancer deaths among women and 3% among men, who are twice as likely to develop RCC.4 Overall 5-year survival with RCC today is 74%, and exceeds 90% when the disease is diagnosed in early stages, as it often is.4
Tobacco smoking and hypertension are established risk factors for RCC, as is obesity, the latter linked to 30% of cases. Other risk factors include occupational or other exposure to certain chemicals and presence of end-stage renal disease. Only a small percentage, less than 3%, of cases are related to hereditary genetic conditions.1,4
The 2014 Clinical Practice Guidelines from ESMO include more detail on recommended methods for classifying, grading, and staging tumors. Tumor classification should follow the Vancouver Classification, which was proposed in 2012, and replaces the 2004 World Health Organization classification.5 Definitions of RCC subtypes also have been refined from the 2004 classification.
The 3 most common subtypes remain clear-cell RCC (70% to 85% of sporadic adult tumors), papillary RCC (7% to 15%), and chromophobe RCC (5% to 15%). Several new RCC subtypes are proposed, including tubulocystic RCC, acquired cystic disease-associated RCC, clear-cell (tubule) papillary RCC, and hereditary leiomyomatosis RCC.1
Tumor grading should follow the International Society of Urological Pathology grading system, developed in 2012, which depends on the size of the nucleolus, correlates with prognosis, and provides good interobserver reproducibility.1
Recommendations for staging (Union for International Cancer Control TNM staging system) and risk assessment of localized disease (SSIGN [stage, size, grade, necrosis] score or UISS [UCLA Integrated Staging System]) have not changed.1
RELATED: Genetic, Metabolic Factors Are Targets of Research in Renal Cell Carcinoma
As in 2012, the Heng or International Metastatic RCC Database Consortium (IMDC) criteria should be used for risk assessment of patients with advanced disease.1
These criteria stratify patients by 6 risk factors, which are summed to estimate risk (Table 1). In the current guideline, median overall survival (OS) for the favorable group—43 months, which was not reported in 2012—has been included.
Table 1. Heng/IMDC Criteria Risk Assessment
Risk factors: [1] Karnofsky performance status (PS) <80%; [2] hemoglobin below lower limit of normal; [3] time from diagnosis to treatment <1 year; [4] corrected calcium above upper limit of normal; [5] platelet count above upper limit of normal; [6] neutrophil count above upper limit of normal
| | | | |
| --- | --- | --- | --- |
| Risk Factors (n) | Risk Group | Median OS, mo | 2-year OS, % |
Related Resources